Advertising can date back to the days of the first printing press when paper ads were printed in black and white. But since then advertising has evolved into a principal marketing technique. Printed ads became colorful ads and then came along TV Commercials which not only became a form of entertainment but also a marketing technique. Soon, video advertising on TV became a thing. However, the drawback of TV commercials was its expensive cost. For a 30 seconds ad slot, you had to pay millions of dollars. It wasn't a brave choice for small scale businesses and startups. 
But then came along the age of the Internet and with that the growth of social media platforms and streaming services. People just weren't satisfied with the multiple channels on TV, everyone wanted to try out various streaming services. And Youtube became the best free streaming service for viewers. Videos started getting consumed like hot dogs.
Did you know that the world consumes 1 billion hours of Youtube videos every day?
These statistics weren't lost on marketers, so they figured out that if they couldn't get on TV, no problem. Video ads could be streamed anywhere on the internet, may it be social media or Youtube ads! So video advertisements have become the infallible weapon in the marketing game.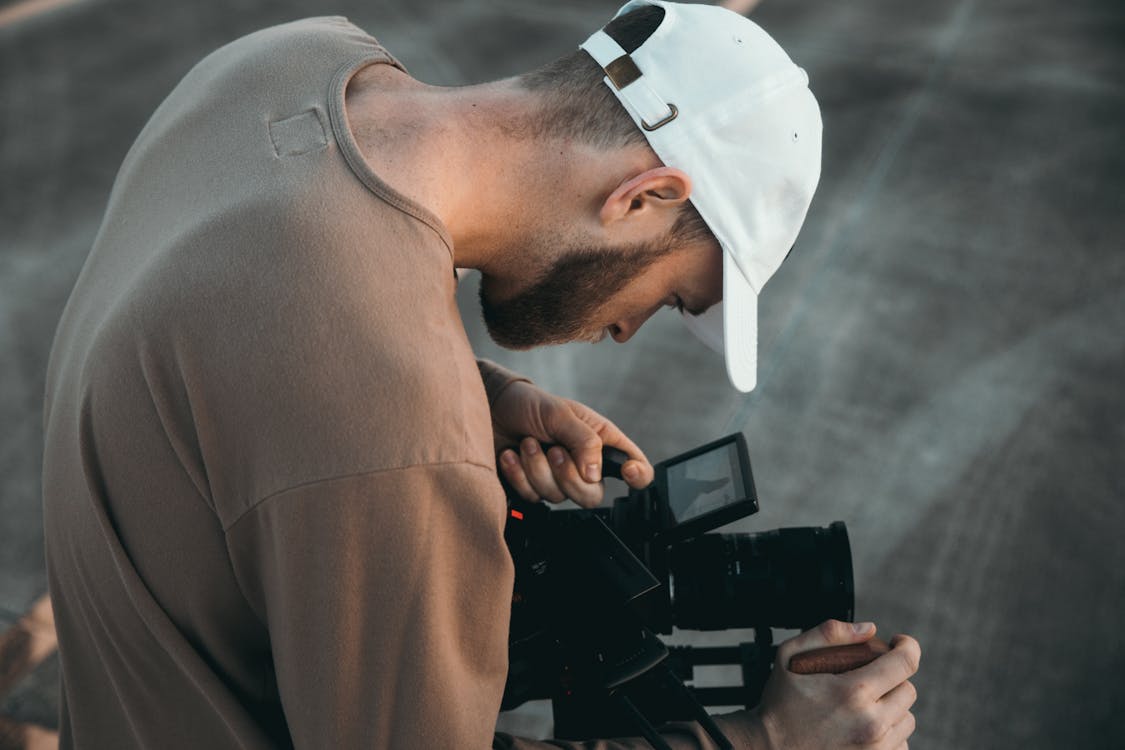 What is a video ad? 
Video ad is mostly any form of promotional content that is streamed during or after a video streaming. But many video marketers also use it as a blanket term to refer to display ads that are in video format. Video ads can be seen on TV, Youtube, or even other streaming services. A short video ad on any social media platform can also be called a video ad.  
If you didn't already know, 87% of the online marketers use Video content for advertisement, and rightfully so. Video advertisements tend to engage audiences better, and  51% of marketers say that video content has the best ROI. So here is why you must engage in creating video ads if you haven't already yet- 
Engages the audiences better. 

It has the best ROI

Gets shared more than text/ image advertisements

Grows revenue faster

64%

of customers make a purchase after watching a video ad. 
Marketing professionals around the world are inculcating the use of video marketing strategies to enhance business success. If you want to follow that success train, then you must learn about different types of the video ad, and when to use it.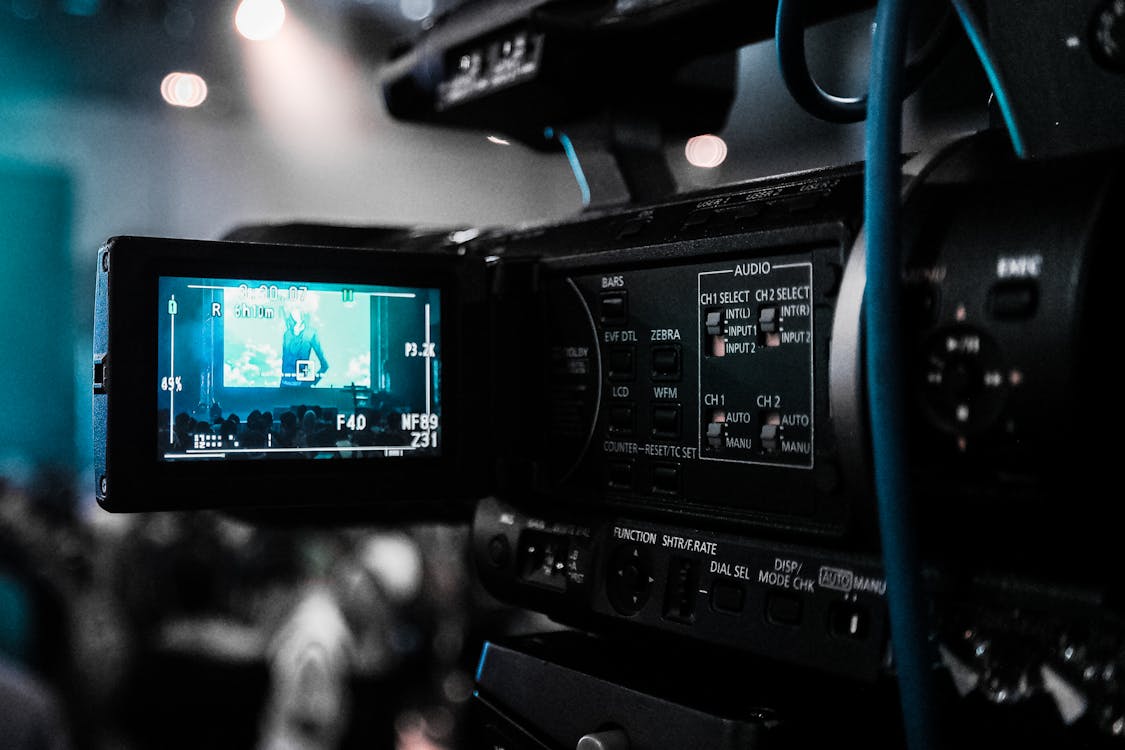 What are the types of video ads?
There are different types of video advertisements based on two aspects- 
When the ads play during a streaming

The intention of the ads. 
Based on the streaming, ads are of many types like – In-stream video ads or linear video ads, and non linear video ads. Linear video ads are also known as in-stream video ads. These ads appear during, before or after the streaming of the video.  And non-linear video ads play simultaneously with the video content. 
Types of Linear video ads
Pre-roll ads : These are the ads that play before the streaming of the video content. 

Mid-roll ads : These ads play during the streaming of the video. It pauses the video content, and displays the ad. When the ad is over the video content resumes. 

Post-roll ads: These ads play after the streaming of the videos.
Types of non-linear video ads
Overlay ads: These ads run concurrently with the video content in the lower part of the video player. It obstructs the video for a few seconds before collapsing into the bottom, in a smaller size. 

Non-overlay ads- These ads do not obstruct the video content, but play simultaneously on the bottom of the video. 

Companion ads- These ads can be text or images, that are posted around the video content.

In – banner video ads – These ads are banner sized ads that are video-embedded. It runs when the video content plays.

In-page video ads – These ads are independent of video streaming, and can be specifically placed on a page through an embedded video player.

In-text video ads – These ads are triggered when a user navigates to a certain part of the text content. A pop-up may appear and play a video ad associated with the text. 

In-game video ads – These ads appear as an overlay while a game is loading or in between levels. 
On the basis of the intention of ads, video advertisements are differentiated into three types –
Product Descriptions

Reviews

Instructional videos
Product Description ads 
When you have a product and want to sell it, the best way to do that is to explain what your product does. Short product description ads can become video ads and become helpful. It will not only promote your but also act as a mini tutorial for the product. For creating effective product description ads
Start with the pain point

Introduce your product

Explain how your product solves the problem. 
Reviews
When it comes to buying a product, people seldom buy it on a whim. Most of us do extensive research before buying a product – may it be a phone or a face cream. And reviews play a huge role in promoting a product. The more positive reviews the more customers you attract. So, a video advertisement made of positive reviews can push viewers to buy your products. 
Use believable clips

Approach genuine customers to share their reviews

Do not over-sell

Instructional videos
Instructional videos are often "How to videos", or tutorial videos. This video advertisement is a way to promote your product/ service without sounding overly sales-sy. Research or survey, what are the most asked questions in your niche. Create a tutorial that answers the problem, and how your product can help. It is a smart way to sell the product, along with giving knowledge to the audience. 
We may have talked about different types of advertising videos, but now comes the most important part. 
How to make a video advertisement?
As technology advances the process of ad making becomes easier and easier. There are ready-made easy to use video makers out there like Offeo Free ad maker, Biteable, Visme, and others, that make the process smooth and stress-free. We have mentioned below the steps that you can take to follow a seamless ad making. 
Focus on the end goal of your advertisement video
An advertisement is as good as your end goal. What do you want viewers to take away from your advertising video? What is the end goal of your advertising video? Do you want your audience to buy your product, or share the video, or contact you? The end goal should define the content of the advertising videos. 
Focus on the action you expect from your audience. Here are two different ads, one is from John Lewis, and the other is from Apple 
The purpose of this video advertising is to encourage viewers to gift their loved ones to make them feel special.
While the purpose of this advertisement video highlights the high-end tech features of the new iPhone which is fast becoming a phenomenon. 
Both of the videos have different messages and different purposes. So, before trying to create a video from scratch define the goal of your advertisement video.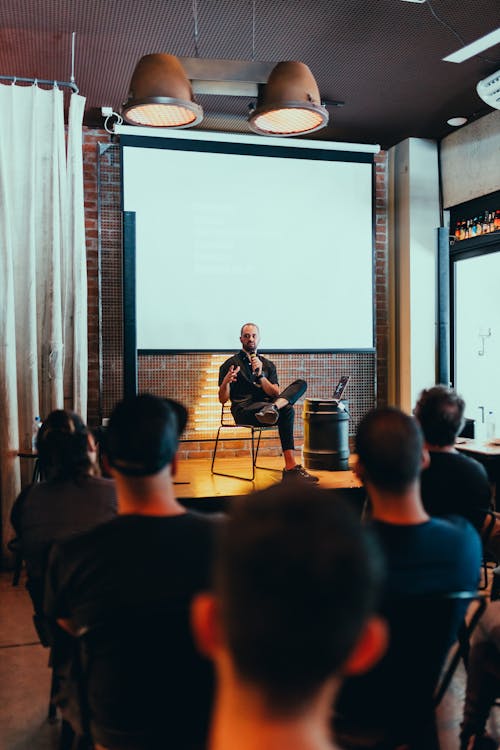 Finding the Target audience
Who are you aiming for the advertisement at? If you are a B2B Company then, you can target the advertisement video at other businesses. But if you are an e-commerce store that sells cosmetics, you should be aiming the ad at a young demographic.  You can't create video ads for everyone. Not all ads can appeal to everyone.  However, if you want to target different crowds, then the key is to create audience-centric video ads for different demographics. Even though you have one product you want to target at various audiences, make video adverts for specific demographics. 
Write a Script
The script is probably the thing that will hold your entire video ad together. That is why one must be careful while writing a script. Once you have decided who your target audience is then move on to the next step of scripting. But how to write a good script for video ads? If you are a beginner and have never done it, then it would be pretty confusing. But we have a few tips that can help you out. 
Note down a "theme" and a "purpose" of the video ad. The theme is what kind of video ad you want to make, it is basically the vibe you want to give. And the purpose is what is the goal of the advert. 

Try to tell a story through your video ad. Every good video ad has a small story to tell, that can hook in the viewers. 

Try making the video ads funny if it suits your brand voice. Funny video ads can become viral in this age of social media, so use that to your advantage. 

Open your script with something appealing, that will attract the audience as soon as they start watching the ad. 

Make sure your Script contains a CTA, that will push the audience to do as you request, may it be downloading your app, or buying your product. 
Storyboard
Sometimes scripts aren't enough for video ad makers, you need to use some graphic help to visualize the video ads. To make an ad that is visually challenging, and not just based on simple storytelling, you need to the storyboard.
It is a technique to graphically draw every scene that the video ad will contain sequentially. Popular movies like Harry Potter and Transformers have used storyboarding techniques. It is a popular method used when making animations.  Here are some things to keep in mind while storyboarding –
Your drawing does not need to be professional, and real looking, it should just describe the scene enough. Stick figures can also be enough. 

Number the set of graphics, and arrange it sequentially, so there is no confusion. 

If you do not know drawing, then you can use paper cut patches to make a storyboard.

Write notes beside every scene. Notes are important points to remember while shooting, like where should the scene take place (location, or how the camera will zoom in on the object etc.)
Set up equipment
Once the script and storyboard part is over,  you move on to the last preparatory phase. All you need to do is set your equipment before hitting record. If you are a one-man team, you can set it up yourself. But if you are working with a team, then they can help you out. The minimum basics that you need to start recording video ads are a camera, proper light, mic.
Inbuilt mics in the cameras aren't powerful enough, so you need external mics that clearly record the audio. Use as much natural light as possible, but if the sunlight becomes too much, use a shade. If you are on a good budget then the production team will probably take care of it all, if not then keep the above-mentioned things in mind. 
Hit Record
Now that all the set-up is complete, all you need to do is hit record. However before starting, test the audio and video quality, so later you do not regret the lousy quality. Video ads can be different, one may need only a few snippets, and sometimes you may need to record a whole story. So set a tentative record time that is required to shoot the video. You can use a good quality camera, or even your iphone to shoot the ad. Tips to keep in mind while recording
Talk clearly and enunciate every word, so viewers can understand you. 

Follow the script, and do not go in unprepared, or you will have to start from scratch.

Use an external mic to record audio. 

If there is a mistake, do not redo the entire video. Pause at where you went wrong, and restart from there. It saves time. You can edit and merge it later. 

Edit your footage
When you are satisfied with the video you made then transfer it to your computer and get started on editing it. If you have shot it on your iPhone, then you can easily edit it on iMovie. It has got all the minimum editing features to help you out. There are other editing software like Adobe Software, it has got many variants that one can use according to editing needs. 
Share
To edit a video can take more time than to create a video.  You may have to spend more time in front of your computer adding effects, music, etc. But as soon as the video is ready, you need to release it on various platforms. You can use Youtube advertising for your video. Or you can also share it on social media platforms like Instagram, Facebook, etc. Social media offers more reach. Keep republishing your ads on different platforms to reach your target audience. Better use a platform that your target audience uses extensively. 
Tools you can use for making video ads
While some of you have the time to go through the long tiring process of video advertising, there are few who would love to make quick easy video ads. For them, there is the option of a video ad maker. There are easy to use online video ad-makers available, we have mentioned a few of the tools that you can use to make video adverts like a pro. 
Offeo Ad maker provides you with a tool with the help of which you can create professional-quality ads. There are plenty of ad templates to choose from, and the tool is extremely easy to use. Moreover, one can even use an image to make an animated video with the help of the genie-mate, which is an animation feature in OFFEO.
The website also has other animation options like Offeo Animation maker. No matter the type of ad, Offeo has an array of options you can choose from- may it be its free ad maker or Commercial maker. On top of that, if you have created a video, and want to add an effective intro at the beginning of the video, then Offeo Intro Maker can do the job pretty quickly. 
Some marketers want to skip the process of production, and want to create short and sweet ad presentations that are easy to make. Offeo has Video Presentation Maker that can make high quality synchronized presentations for your brand. If you want to make colorful trendy ads that hook the audience, then there is no better place than OFFEO to do so!