These days, YouTube is filled with so many channels and videos. It can get really difficult to establish your own YouTube channel in 2020. If you have started a new YouTube channel or are thinking of starting one then it is necessary that you draw an audience towards your channel. That can only be possible if you create something that is eye-catching. As Charles R. Swindoll correctly said, "First impressions never have a second chance."
Therefore, creating the best YouTube channel art can be the best way of winning over your viewers. Here, we will aim to share more about YouTube banner or YouTube channel art basics, how to add one to your YouTube channel, and some tips to help you to do that.
So, let's get the ball rolling!

What is YouTube Channel Art?
The first thing that anyone sees on your YouTube channel is your YouTube banner or YouTube channel art. Figuring out how your YouTube channel is different from others is necessary. Because with the increase in competition on the platform and millions of people watching it your channel should be able to capture people's attention.
YouTube Channel art is also known as "Channel Header image" or "YouTube banner". This should be visually attractive as well as communicative. A great YouTube channel art conveys your quality and personality.
Banners play a key role in capturing the features of your brand. They depict the story and the essence of your YouTube channel and give you an opportunity to showcase your brand. As a matter of fact, people are attracted more to visuals than text.
To achieve success as a YouTube channel, your banner should be able to give a quick representation of your channel. Though it sounds like a daunting task, with the information that we are going to give you here, your work is half done. Let's dive in to know more about youtube banners in detail.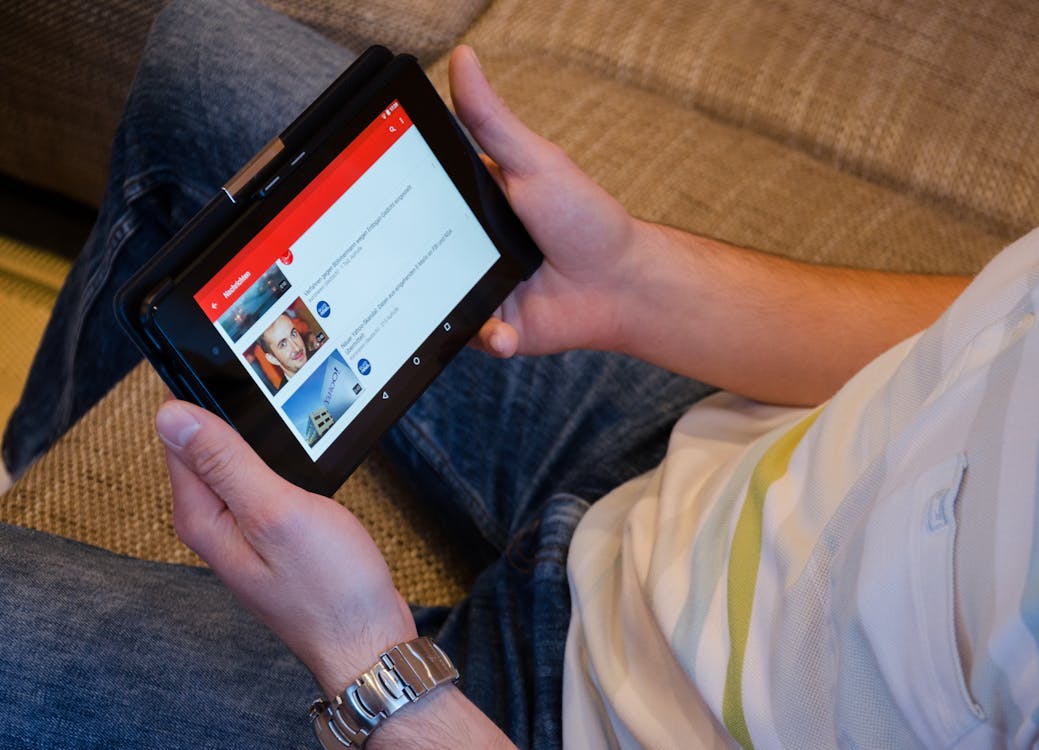 Why is YouTube Channel Art Important?
Channel art for your YouTube is an important part of your channel's branding. If you are starting out and want to expand your reach and increase your subscribers, a YouTube banner is a great way to do so. It matters a lot as YouTube is such a big network with a lot of content. Further, it has many people who are already popular on the platform. That's the reason your YouTube channel art can convert your viewers into subscribers.
YouTube banners give channels a steady growth rate. This expands your customer base too. The more people get engaged with your channel, the more conversion rates you will notice. It acts as a catalyst for increasing views on your channel. In the media industry, YouTube is flourishing and has become a giant in recent years. Thus, if you are thinking of using the platform as a prospective way to expand your business, then create good YouTube channel art.
People tend to go to places where they get a positive user experience. A first-time viewer will definitely be convinced about your channel if your YouTube banner captures their attention.
High quality and well-designed channel art define your business priorities. If you have added your logo to the YouTube channel art, this makes you identifiable. Banner art conveys information such as upload schedules, media, tagline, accounts and many more.
Audiences know by seeing your channel art what they can expect from you. Your YouTube channel can now function as an extension of your brand. A great YouTube banner art serves as an amazing tool to sell your channel successfully. If you can customize your YouTube channel art according to the videos you upload, then there is no denying the fact that you are going to win over customers. Therefore, do not miss the chance to put your best foot forward and show viewers what you are.
Moving on, let us now talk about some basics about making YouTube channel art or YouTube banner. 
Basics of Channel art 
The Right Image
Always feature images that make you unique and authentic. Putting up the right images will also let people know the topic of your channel. It could be a high-quality shot of you, or your logo or just a representative image of what you do. When you run a channel that basically features vlogs or is a personal brand, a shot of you in a pose which describes the work you do could give you the perfect image. Furthermore, you can also use your logo for your YouTube channel art. This makes it the center of attraction of the banner. Moreover, a representative image is another option that gives you a great YouTube banner. This image describes your channel in the best way possible. In fact, you don't need to put up only a single image in your YouTube channel art, a collage of some images which are related to your content can be impactful as well.
A Unique Tagline
There is definitely no doubt about why taglines are considered as one of the top ways in which a channel art becomes memorable. Remember, the last time you saw a tagline and recalled what brand it is? It happens almost every time right! A tagline is a short and crisp description of your channel. Using them can instantly ring a bell in the viewers' minds and help them understand what your channel is all about.By making it short and easy to remember many people will come back to your channel, once they know it is different from others.
Channel Links
Adding links to your YouTube banner can connect with external websites. This can be added in the lower right-hand corner by overlaying them on top of the YouTube channel art. You should target people to go visit your social media profile and websites. By adding links it becomes easier for you to market and promote your brand. Additionally, a "subscribe" button could also work really well. This increases the number of subscribers on your channel.Another thing is you can add your upload schedule if you upload on a daily basis. This builds excitement among users and they are aware of the day when they can watch new videos.
The exact dimensions
Depending on the platform being used to view it, a YouTube channel banner has different dimensions. For a desktop, it is different from a TV set or a mobile phone. YouTube videos are seen on many platforms and based on that, the YouTube channel art should be large enough to give you a clear display even on larger screens. However, Google has suggested some standardised banner dimensions. These recommend a size of 2560X1440 px and a minimum of 2048X1152 px for upload.
File size: 6 MB or smaller than that

Maximum width allowed: 2560X423 px.
The suggested "safe area" is 1526X423 px. Safe area in a banner is the minimum space where text and logos are not cut off.

When you upload it to your YouTube channel it will give you a preview of how your image will look on different platforms.
All of this information will surely guide you while creating channel art. In the next section, we will walk you through the process of adding YouTube channel art or banner to an existing blank channel art space. 

How to add YouTube Channel art?
The process of adding or updating the existing channel art can be done either in a Web browser or on a mobile app. We will discuss both of them separately as there are some minor differences between the two.
Adding YouTube channel art in a Web browser.
Go to your YouTube account and click on the profile image at the top right-hand corner.

Select "My channel" from the profile menu.

If you already have an existing channel art click on the pencil icon at the right side of the image, and click "change channel art". However, if you are doing it for the first time you have to click on "customize channel" out of the other option available that is creator studio.

After clicking, "customize channel" you will see a layout. It includes the mockups of how it will be seen on different devices. You will notice a grey box placeholder if you have never uploaded channel art before.

Click on the "Add channel art" button.

You can either select from existing photos or drag and drop an image which allows you to upload a new photo. This gives you the choice to choose an image.

After selecting the image, you will be shown previews of how it will appear on all devices. If it is acceptable for you, finalise and click the select button. If not, then move the crop by dragging it and resize it as you want to focus on the areas you want. This gives you a preview at the bottom.
After hitting the select button go back to your channel and your new channel art is ready.

Adding YouTube channel art in a mobile app –
Go to The YouTube app on your phone and select "home".

Click on "settings".

This shows a camera icon on the right (not centre). Click on it and "choose from your photos".

Now you can see a crop preview screen and if you are happy then select "Use Photo".
So finally, after your channel art or banner is added, you can also add logos and text to it. Just make sure that they are placed in the right place. 
Next up we will talk about a few youtube banner makers that will help you design a youtube banner all by yourself without any professional help. Let's get started. 
Tips to Create Youtube Banner 
Keep it Simple 
Try to make it simple. When the design is too cluttered, the message is lost. That's the reason to keep it simple and use colours and branding as the rest of your channel. This gives a consistent look.
Avoid too many colours
Most professional designers prefer using two to three colours in a single banner image. Using too many colours will make it look clumsy.
Align your logo in the centre
Adding your logo to the banner, distinguishes your brand and keeping it in the centre makes it visible. Anything that is important should always stay in the centre and not on the sides as it has a probability of getting hidden behind YouTube's social sharing buttons.
With all these tips we are quite sure you can ace the designing of your YouTube banner. OFFEO helps you to create high-quality YouTube banners in a very short period of time with its Free banner maker. It is easy to use with an extensive pool of banner templates.
You can tweak the banner design as you want by changing elements such as text, fonts, background, colour palette etc. It boasts of a rich library that contains all elements you need to design your banner. With just 3 easy steps you can create your desired banner design. OFFEO is free and offers you options to edit your banner according to your free will. 
Check out this link https://offeo.com/free/youtube-banner-maker/ for creating YouTube banners to get started for free.