The first video ever to be recorded was called the Garden scene, because it was shot in Whitely Family house in Oakwood Grange Road, Roundhay, in a garden. The video was only for 2 seconds but it paved the way for a century of video creativity. From 1888 inwards, video has seeped into our way of life. It has now become inevitable to live without videos. You watch your TV, it is a video, you open your phone, there are videos everywhere, you open your laptop and there it is. Video has become an integral part of the digital world.
With video being everywhere, marketers have upped their game. Marketers have realised that to survive in today's digital era, you have to embrace video marketing. 92% of the marketers agree that video marketing has become a part of their social media strategy. It is no surprise that 85% of businesses use video as a marketing tool.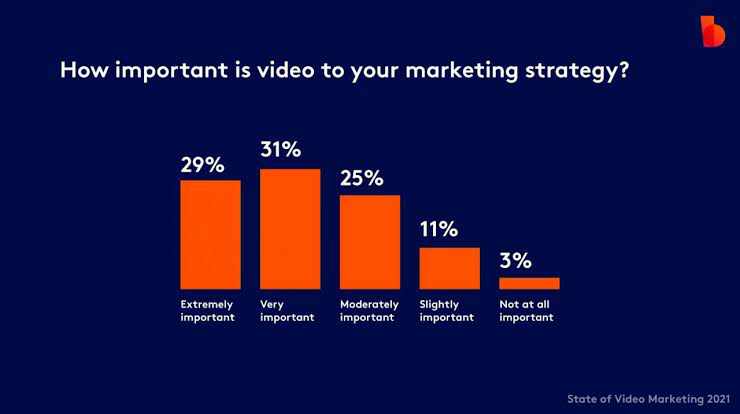 When marketers were asked how important was video in their content marketing strategy, this is the answer they gave. We do not need statistics to know that video content marketing has become an unavoidable part of brand building. Brands need to know their stuff if they want to make an impression on the audience. With millions of minutes worth of video content out there, it is hard to stand out. Viewers are really spoiled for choices, so why should they watch your videos?
Why video content is so important on social media?
Instagram, Facebook, Twitter, Snapchat, all these social media platforms are now focused on video marketing. While Instagram was first developed it was all about pictures, now its features like reels have made the app video-centric. The same goes for Facebook, it was created as a buddy platform, to connect with friends, but now it's not just normal traditional posts that are popular on Facebook, Facebook live videos perform better than images. The dynamic nature of videos makes them more exciting to the viewers. Younger as well older generation are enthralled by videos. That's why the importance of video marketing has risen in recent years. Here we have mentioned why video content marketing is so important.
The ROI from video marketing is unmatched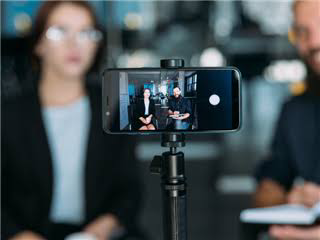 Videos perform better. It is a fact. Just look at small businesses on reels! You make one finely crafted and relatable video showcasing your product and Voila! Your business can blow up. 83% of the brands say that videos provide a great return on investment. Even HubSpot tells the same, 88% of the video marketers reported a positive ROI from the video marketing campaigns. It is a huge growth from the last year.
5 years back video wasn't doing much for brands. But now adopting video marketing can change the game for you. Sometimes videos are expensive to create. That's why in the past, marketers thought of video marketing as a huge risk. But now, with many social media platforms embracing video content, it has become a part of the content strategy. It has become easier to make videos for brands without burning a hole in the pocket. The ROI that videos provide nowadays is unmatched.
Videos reach a larger number of people
Let's be honest, people love watching videos. Scrolling through the screen watching new content is what our days are made of. It is a tough guess that in 2021 People spend an average of six hours watching videos. May it be steaming from OTT platforms or watching videos on social media. People spend more time watching videos, it is one of the reasons why videos reach a larger target audience than an image post ever could.
Most of the social media channels are built around videos now. People consume more videos every day. This is an opportunity for content marketers to reach more audiences. Facebook and YouTube are the best places for brands to reach an older generation, Millennials are boomers. However40% of the consumers are Gen Z, which means brands are now planning their content around the young market. Gen Z isn't impressed by the same old TV ads or billboards. However, a fun reel on Tiktok could win them over.
Brands can establish trust using videos
Which product would you buy, a t-shirt with an image displayed, or a dress with images and videos alike, showing the fabric and details? A video is more trustworthy. When a customer wants to buy from you online, the best way to establish trust is to send a video to the buyer. Using video to show off your products can be the first step in earning the trust of customers.
Creating a video has become far too easy. Thanks to social media, and the internet, now every other person has the means to create a video. If you want to increase customer loyalty or earn their trust, videos are the way to go. Set up your camera/ mobile phone record a video and get started. The video can be an explainer video about your product, or it can be a company culture video showing what goes on behind the scenes. Brands can use video content to show brand personality, reframe existing narratives/ brand stories and even reposition themselves as a company.
Videos can explain everything easily
A t-shirt, a pant, a sneaker, these things are easy to buy and understand. But what about complex products? What about niche topics that are hard to understand? Not everything can be explained through words. Videos make the explaining easier.
This is Offeo's video on how to create your first video using this tool. Offeo is an amazing web-based video maker that can create shirt marketing videos within minutes for your social media. This video explains how you can use the service. A video can address the pain points of the customers, introduce a solution and then advertise your products. Even if the video is not about how to use your service, or explainer video, it is still a better way to inform the viewers. 98% of the users say that they watched an explainer video to learn about a product or service.
TIP: The market is saturated with simple how-to videos or traditional videos. Incorporating animation in your videos can set you apart from the crowd. Animation can bring concepts to life that no text or live video can. You can try easy to use Offeo Animation maker to impress your audience with animation.
Do it for the SEO
Google loves videos. When a user enters a search enquiry into the search engine, many top results show up. It includes blog posts, articles and even videos. If your blog post has relevant video content embedded into it the chances of it appearing in the top searches are more. Now that Google owns Youtube, adding Youtube videos to your website and posts can be beneficial for your business. It may increase your chances of getting seen. Videos indeed affect your search engine rank.
On top of that videos draw users in. It results in viewers spending more time on your website or channel. The more the watch time on the channel, the more the growth. Videos won't just attract the audience, it will also improve your rankings. So it is for the rankings. Here is what you can do to optimize your YouTube videos
Catchy Title with keywords. Characters within 70.
Impressive description that also has the keywords, and relevant tags.
Attractive thumbnail with text to explain the video.
Add links in description to lead the viewers to the next step- website or product link.
Use CTAs at the end of the video, like cards. If can lead viewers to another videos on your channel.
Using YouTube videos in your posts will place your posts ahead of others. So create videos to rank higher in search results.
Boosts sales and conversions
Vision is the most dominant sense in the human body. It is as we call it " the lust of the eyes". It is a proven fact that as soon as customers watch videos they want it. Did you know that adding a video on your landing page can increase the conversion rate by 80%?
When prospects visit your site, a video gives them a peek into what your business has to offer. That drives the conversion. In a study, it was found that 74% of users watched explainer videos before buying something. So if you want to boost sales and convert your leads then start creating amazing product videos, explainer videos and brand videos to draw the audiences in.
Mobile users love watching videos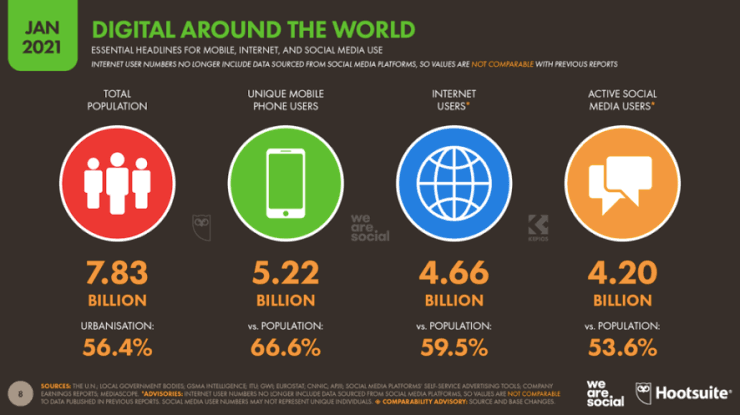 Out of almost 8 billion people in the world 5 billion use mobiles. These smartphone users have paved the way for the video revolution. Smartphones have changed the way we watch videos. It isn't only TVs and laptops now but it is also mobile phones. Did you know that 90% of the users view videos on their phones?
As the number of mobile users increases, so does the consumption of videos. People love watching videos on phones. It is compact, easy to carry, has internet and can give high-quality videos. What more do users need? Marketers have a theory that the audience will pay more attention to ads that are displayed on their phones than the Tv video ad.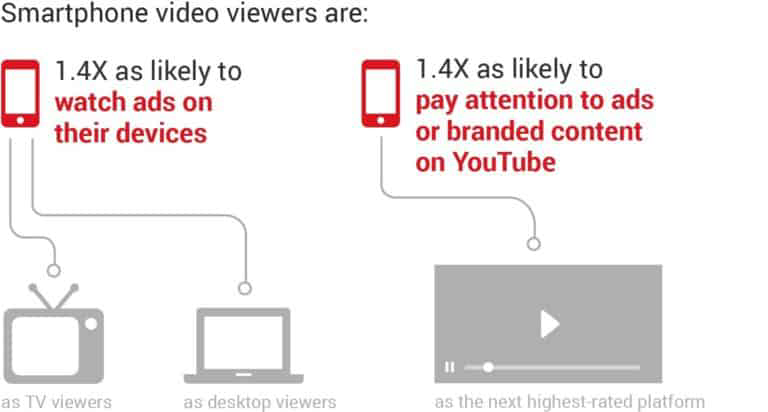 Smartphone users are twice as likely as TV viewers and 1.4 times more likely as desktop viewers to feel a sense of personal connection when watching Video ads on social media. You need to start planning your content accordingly and be sensitive to personal experience.
Social media videos have higher chances of being easily shared
Did you ever see a TV ad being shared by someone? That cannot happen. But on social media, there is a thing called "Share". This option is so important in the social media marketing world. From Facebook to Instagram, everywhere there is an option to share the post. Social media encourages shares. Like a viral video of a dancing puppy? Share it with your friends!
The importance of video content is too high in social media. Now, there are a variety of video features like Facebook has traditional video posts, live video, story while Instagram has reels, stories, feed posts, IgTv etc. All these forms of videos have an option to be shared. Post brand videos that encourage the video audience to share the content. If you think why would someone share my brand's video? Think again. Because 76% of the social media users admit that they would share a branded video if it was entertaining.
Social media marketing strategies would be incomplete without video content marketing. Videos are fast becoming the staple content of social media. They are incredibly important. Brands must rethink and reorganize their content marketing strategies by keeping in mind the demand for Video.
Some tips and best practices that you can use for social media videos
People get invested in emotions. How many TV ads have made you cry? Many. It is because some brand know how to speak to audiences' emotions. Create branded videos that touch the viewers.
Use paid video ads as well. May it be Facebook ads, Youtube non- skippable ads or Instagram reels ads, using paid and services by social media platforms guarantees you reach the targeted demographics. Moreover, the average click-through-rate of video ads is 1.84%. and on YouTube the completion rate of non-skippable ads is 92%
Use video email marketing. It works wonders.
Use Instagram to create branded videos, if done right it has the power to blow up your business.
On YouTube, use the live streaming option at least once a weak. Live videos give so much more engagement than pre-recorded videos.
Content quality over production quality. Viewers believe content is king. Doesn't matter if you shoot content on mobile phone make sure it has the meat.
Try storytelling method to connect more with audience. Everyone likes a good story, present it well and you can have winning videos.
Optimizing your videos for all platforms separately is important. One size does not fit all in social media.
Views and comments won't mean much if the watch time and engagement aren't improving. Focus on video analytics. Study the facts and figures and plan future video content accordingly.
Conclusion
Social media has changed the way we consume content. From a 3-year-old to a 60 year of everyone knows how to watch a video on the internet. Brands have a huge opportunity to widen their reach through it because videos dominate social media. Video content marketing can make or break a brand in 2021. If you want to stand out from the crowd and create exciting social media videos for your brand you should give Offeo a try. Facebook, Instagram, YouTube, you name it! Offeo can help you make videos for all platforms. An easy, quick and fun way to make impactful social media brand videos