Ads go back to the time when Egyptians etched the rocks with figures. The evolution of ads has taken place over the years, but more so over the last 20 years. As televisions became a staple household commodity, people started watching more ads. Ads have gone through many transitions, the science of ads is hard to keep track of. 
Marketers are spending hundreds of billions of dollars on advertisements. With the increase in the number of platforms for advertising, marketers are making every effort to reach their target audience. Ads have gone from being a luxury tool to a necessity for every business. Now, all businesses, big or small can afford to make an ad, but how to make an ad? 
What is an ad?
An advertisement/ advert/ ad is a promotional technique used to attract, inform, and engage customers to a specific product or a brand. There are many myths around ads. Some people assume that ads are only to push a product. That may have been the case in the 1990s but now it is more than selling products, it is about creating brand awareness and building a community. 
Another myth surrounding ads is all the ads are video ads. While all video ads are ads, not all ads are videos. It may be an image, or a broadcast on the radio, or even a print! All ads aren't necessarily videos. The history of ads is ancient, and there have been many changes throughout time. 
History of advertisement
While the history of advertisement may go back to cave paintings, and even the printing press, the revolution of ads started with the first TV ad. The first ad that dropped on the screens was of Bulova watches and clocks, the ad appeared right before the Brooklyn Dodgers and Philadelphia Phillies played each other.  TV became the new medium of marketing, big brands who could afford the 30 seconds slot, started creating commercials for their products. 
One noteworthy ad that became a cultural icon was the Marlboro Man. Before the onset of Marlboro Man, filtered cigarettes were considered feminine, and men did not use it. But the company came with a new idea to "sell" the product.
They changed the brand image, and moody-looking macho cowboys starred in the commercials smoking Marlboro. The tale of the Marlboro man changed the way the brand was viewed, and it became one of the highest-selling cigarette brands. 
During the 1960s -1990s companies focused their advertisements on one goal – "to sell". The product was the centerpiece of the ad, and people bought the product on the basis of how the advertisement portrayed the product. But soon the Television was flooded with commercials.
People started flipping through channels because they were fed up with watching ads again and again. Even now we are living in the ad blocker age, people are so frustrated with ads that they will even pay to not watch ads, so they are subscribing to streaming services like Netflix and Hulu.
So, companies started shifting the focus from the product to the customers. They started focusing more on the "solution" than the product. Ads emphasized problems faced by customers and provided a solution. Thankfully, the product just seems to provide a solution. Ads started becoming solution-centric rather than product-centric. 
Nowadays there are so many ads everywhere that people are skeptical of it. They read reviews and do their research before buying a product. Companies have started to let customers take their reins. GoPro is an awesome example of user-generated content.
Most of the video ads and content of GoPro are shot by users. It is a nice way to build a community. The function of ads changed over the years, or you can say its purpose diversified. Ads are not always about "sell, sell, sell" but now ads are about building a loyal customer base, and long term relationships. 
Platforms like Facebook, Linkedin, have become the hotbed of advertising. Everyone now spends more time on the computer and smartphones than they spend on television. That is why marketing experts have adapted their advertising strategy.
They are releasing content for Facebook, Websites, and their landing page, to generate more brand awareness.  Especially video content on the internet is helping to increase more views, and amping up the sales.
Everything, from font, size, colors, dimensions to icons, images, photos, is available on the internet. There are ad making tools available on the internet that can help anyone make ads from scratch, even animations. So, ad making has gone from being a tedious sales process to being a fun marketing technique. 
How do you create an advertisement?
Based on the changes in the function of ads over the years,  there is no one method to create an ad. There are a variety of ads you can use, it may be the old school flyers or Facebook ad. However, there are a few basic steps that one needs to follow to create an advertisement or an ad campaign.

Do your Research on the Target audience
While making an ad you must not blindly go into the process. But like every good student, you must watch and learn. Do your research on the target audience, and discover their needs and quirks. Did you know that people watch thousands of ads in a day? What makes you think your ad will appeal to the audience and not get lost in the noise?
Knowing your target audience is easy. You need to do some customer based market research and know more about your existing customers. It will help you to incorporate the best messaging into the ad. Moreover, it will also help you to choose the best advertising platform.
While conducting the market research, base your research on things like
What is your customer's personality?

What social media platforms do they use?

Which age group is most of your consumers in?

You can always do customer surveys, to get authentic customer data to help you with a campaign.

Knowing the target audience is a great way to get relevant answers. It will help you make better future decisions like – Platforms to use for advertisements, Social media ads, etc. Do your research thoroughly, know your audience, and plan an ad that will speak to them. 
Budget
Not everyone can afford thousands of dollars on shooting an ad. The TV commercials of Coca Cola you see cost far too much, and the money for the time slot is also going to be excruciatingly high as well. Decide on a budget that will support your ad creation. You do not need celebrities to endorse your brand, when you are just starting off. Be smart with your money. Create ads that require less time and money. 
TIPS: 
Use free tools at your disposal like Offeo commercial advertisement maker

Take the help of freelancers if needed, but try to do it yourself if possible. 

If your company is big enough, ask the team to gather, and create a budget for ad campaign. 

Decide on a budget that is comfortable for you. 

Break down the costs in the budget, be specific about the money you have to spend. 
A smart tip is to work with whatever you have at your disposal. Do not wish that you were a bigger business. Just get started. 
Value Proposition
The value proposition is a statement made by a company to its customers, where they promise to deliver certain values. It provides a declaration of intent or a statement that introduces a company's brand to consumers.  The value proposition is a statement that says what a company stands for, how it operates, and why it deserves to be seen. In the ad making process, one needs to introduce this step, so all the ads carry the message of the brand to the consumers.
Create deliverables
The central part of an ad campaign is to start producing assets. All your plans will be for nothing if you do not have creative assets. May it be a Facebook ad, video ads, social media ads, banner as or tv ads, you need to start making them. The crucial thing about the creative process is you need to know what type of ad you are going to make. It all depends on where your target audience spends most of the time. If it is Gen Z, then they probably spend most of the time on TikTok, Instagram, and Facebook, so you can focus on making social media ads. 
TIPS :
For video ads, shoot a video

For Facebook ads, create facebook slideshow ads, etc

For Instagram, collaborate with influencers, or use ad-makers like

Offeo ad maker

to get started. 

For Facebook posts, make Facebook ads with stock photos, videos, or make a slideshow.

For banner ads, design banner ads to go with the websites. 
You may get overwhelmed with the sheer amount of display ads you will have to make. But do not worry, only focus on creating the platform-specific ads your consumers will want to see. It will force you to stay on track and not lose focus on the end goal – attracting consumers.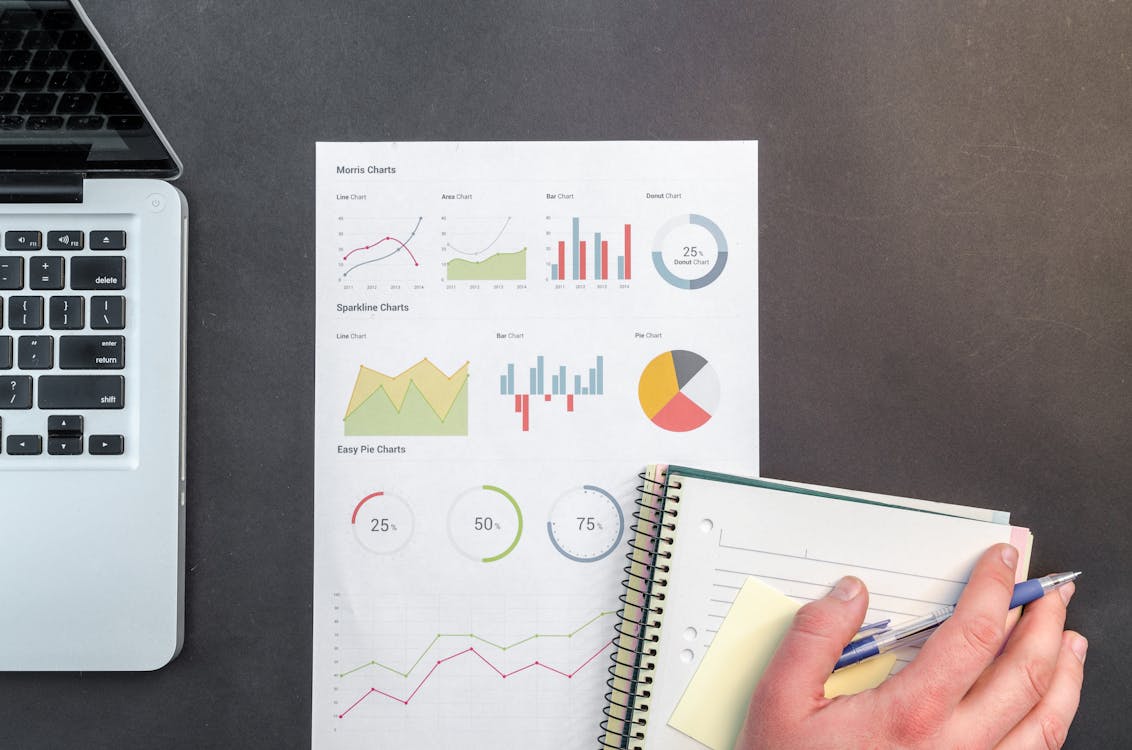 Set up tracking
The main purpose to make ads is 
to engage the audience,

to expand the reach,

to build a community, 

to encourage people to buy your product. 
But how do you know that your advertising is working? If you are using Facebook ads, social media like Linkedin, then these platforms have ads manager tools to help you out. Another great method to keep track of advertising is to use free ads manager tracking platforms that give you an idea about your ROI.
Other than this, you can always go the old school way and try the easy to use sheets to measure consumer engagement and ROI On your ads. Tracking ads offline, may it be video ads or Facebook ads, helps you measure engagements, along with other data points like cost, conversion, and advertising ROI.
Launch your ad
When all the preparations are out of order, then it is time to roll out the ad. Any business, big or small, sees ads as a microcosm of its brand. Your business will benefit from a well-crafted ad. The method of launching is different on different social media platforms. Do what you have to do to post the ad. Here is a recap of the strategy one needs to take make an advert –
Research your target audiences. 

Decide on a budget

Value statement for the ad campaign 

Make creative assets for the advertising

Set up a tracking system 

Launch the ad. 
There may be more or fewer steps in between, depending on the personalized campaign for a business.  
The purpose of this video advertising is to encourage viewers to gift their loved ones to make them feel special.
How to create an online ad for free?
To make an ad for free is easier than it sounds. There are a number of ad maker options on the internet. Below we have mentioned a few of them that are either free or affordable. 
Bannersnack
It is an online tool one can use for making ad campaigns. It not only helps to design banners, but it also helps with posters and video ads. Moreover, it is free to use for newcomers. It offers a 7 day free trial for beginners. And it also has different plans for individuals and teams. For individuals, the plans start from $7, and for professional teams, they offer customized packages. 
Adobe Spark
While not everyone knows how to operate Photoshop skillfully, the spark version is the best for beginners. It lets you create adverts for free, may it be Facebook ads or for your marketing campaign. This ad maker is easy to use. It is similar to bannersnack which is also a great option to make banners and posters.  Among the design tools, Spark is extremely trustworthy, as it is from a loyal parent brand. User experience on this app is noteworthy. You can make posters, flyers, and even Spark videos. Users can also customize ad sizes. It is easy to download the created design because Spark provides a unique url for designs.
Visme 
Visme is also an ad maker tool, that is primarily helpful to make Facebook ads. The ad maker has four plans, free, standard, business, and enterprise. Free plans can be used by individuals who have to work in less than 5 projects. Visme can make social media ads like Facebook ads, Twitter ads, Display ads and more. With this ad creator, you can easily incorporate your brand fonts and brand colors. It lets you use your own images, or there are free stock images to choose from.   
Canva
It is the most widely used tool ad maker among beginners. Anyone who wants free templates can use this medium to make successful ad campaigns. On top of that, it is absolutely free which makes it available for everyone. The popular ad creator has also added a new feature called canva's facebook ad maker. It also has an easy drag and drop features which can help you make content easier and faster. 
Biteable
Biteable is a fun tool to use, and it is one of its kind that can help you with carousel ads that are mainly used on Instagram. The site provides fun ways to make business-boosting advertising videos. Images and videos available on Biteable are all rights reserved, so you can choose your favorite template, and create content for Facebook, Instagram and Twitter. This tool is completely free and you just need to visit the website to make designs. 
OFFEO
Our tool is similar yet different from the rest. OFFEO ad maker is unique in the sense
It is free, without any hidden charges or plans. 

It can not only create photos, designs, images, but it can also make videos. 

It is suitable for social media platforms like Instagram, Facebook, Twitter. 

It suits all businesses – freelancers, designers, influencers, etc. 

It has a library full of templates, stock videos, design, images one can choose for. 

It has a customizable ad size

It can also make video ads for Youtube, and OFFEO has an Intro maker for videos as well. 

Unlike other ad creators, OFFEO lets you make animated ads without any prior experience with

OFFEO Animation maker. 
Apart from adverts, OFFEO can be used to create different types of content, with its video presentation maker, intro maker, and Commercial maker. Apart from images, but it also makes content videos for platforms such as Facebook, Twitter, Youtube, etc. 
Conclusion
Advertisements are no longer limited to Television commercials or flyers, now every business is more than capable of making ads. The Facebook ad feature has changed advertising. It does not take a lot of investment, but you reap the benefits.
People no longer have to hire designers to do the work, you can create the content yourself with the help of free templates available on various ad making software. You don't even need to have your images, because it is readily available on the platform.
Everything you need for advertising is now at your fingertips on the web. People do not have to be an editor or designer to make marketing ads, they can create ads from scratch.