Have you ever wondered what will be the result when you search for your name on Google?
If not, then check it now and if you come up with nothing, then you have most likely not worked towards building your personal brand. But, you must be thinking that only companies and celebrities have personal brands.
How is it even possible for anybody else to have a personal brand? There are a lot of people all over the globe who have built their own brands over the course of time, and this attracts many people to their social media profiles and websites also.
Every person shares his or her name with others, but what makes you different? Personal branding. Therefore, you should definitely think about having a personal brand if you want to stand out. Let us dive into the details of personal branding and its importance. 
What is Personal Branding?

If businesses can build brands for themselves and make money, then why can't you do the same? Building a personal brand simply means that you are marketing yourself. Both personally as well as professionally creating your own personal brand can be really advantageous for you.
Furthermore, this does not have to be only about your business or your profession, it can also be about what type of person you are and what are your values. This is an amalgamation of your experience, expertise, and the essence of you. It gives an idea of why you are different from other people in the field.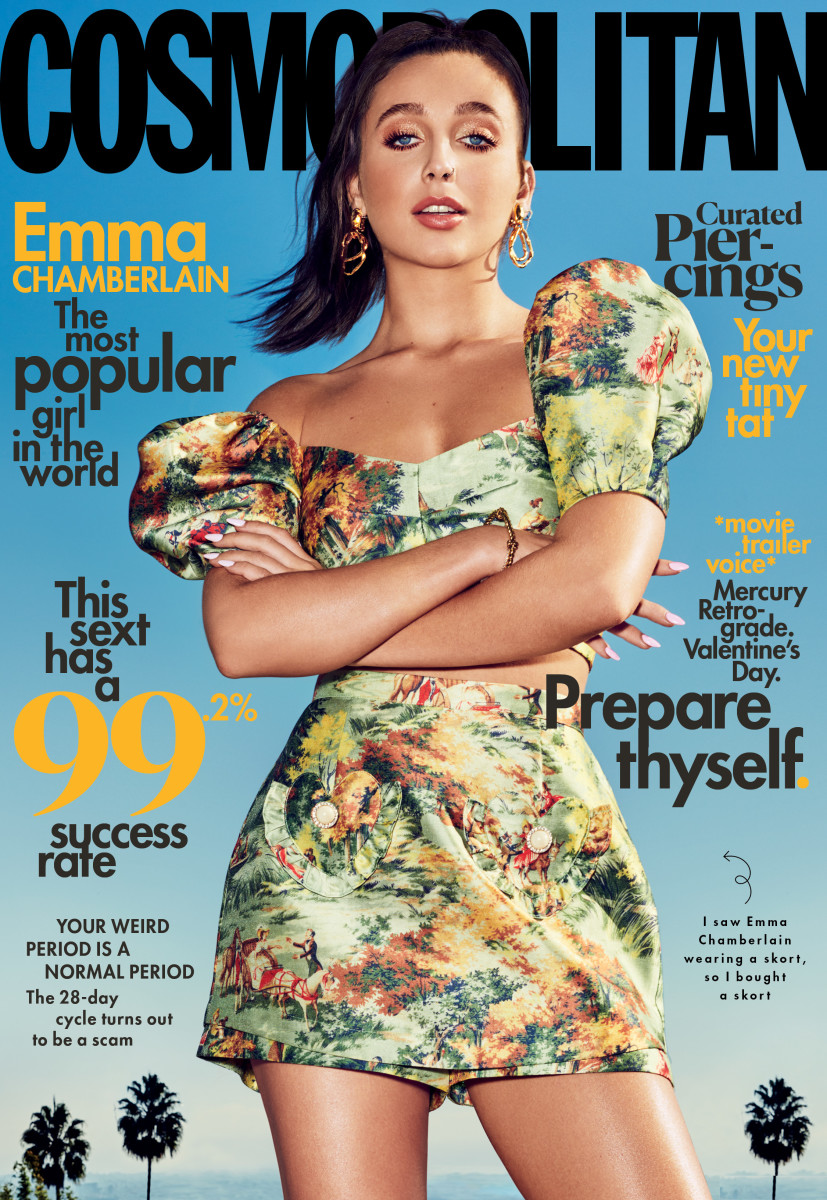 Personal branding is a tested way to stay in people's minds.
This is a way to tell others your story, about what you want them to know about you, and how that can affect your behaviour and attitude. If you wish you can also think of associating your business with a personal brand. This is something which is not a one-time thing, you have to continuously work towards it, develop it so that people can see this real version of you also.
Due to the increase in the use of social media, your life is very public and is also possibly a way through which people can make an impression about you. This ongoing process of creating and maintaining your social image needs efforts.
If you want people to know you better, you have to interact with them through social media and videos and let them know about your causes and interests. Whether you want to be the best in your field, or do some social work and volunteering or simply be a chance to see some impact in the world, you definitely need a personal brand. It is not just about your name and logo, it is much more than that.
Whether you are establishing a business, searching for a better job, looking for promotion or growing your network a personal brand is really helpful for you to achieve your goals. Let us take for example; we know some big brands due to their leaders like Steve Jobs for Apple, Jeff Bezos for Amazon, Bill Gates for Microsoft. So use personal branding to attract many people to your website and social media handles. But before that let us look at why is personal branding important?
Why is Personal Branding Important? 
According to the founder of Amazon, Jeff Bezos, "Your brand is what people say about you when you are not in the room", and we couldn't agree more. Let us look at Seven points that highlight why branding is important. 
1. Stand Out From the Rest

Personal branding will be really helpful to make you stand out from the rest. It is a great way to connect to people and showcase your skills and specialisations. You get a chance to let yourself be different from a thousand others like you. In a world where there is no job security, you need to think of something different that can help you create stability for yourselves then the answer is personal branding. 
2. Step to Success

A personal brand is your step to success, which opens up a myriad of opportunities like job interviews, public speaking, widening your network, partnerships and many more. It is a stepping stone to be the best in your professional life as well as reach your personal goals. 
3. Secures Trust
Building a personal brand makes people motivated and comfortable while working. This makes your motives clear and genuine, which leads to trust.
When somebody knows what you are and what you do and how you do they are more likely to establish their trust in you because they know you will take care of their demands and get their work done. So, if you maintain a personal brand you will definitely secure trust amongst your audience. 
4. Show your Positive Side
Don't you think it is better that you have a good online profile so that whenever anyone searches for you, they get a good image of yours. It could be your employer or the organisation you are applying for higher studies, they require you to have a good online reputation and that can be done by personal branding. 
5. Strengthen your Self-Esteem
When you share your positive qualities and skills publicly, people know what you have in store and this gives you confidence. Emphasizing your strengths can get you motivated and move in the right direction. 
6. Shape Up Your Credibility
Anyone with a personal brand can definitely confess that it helps in building credibility. The name and the work give rise to respect and admiration. If a person has a brand, he is more likely to be visible to a target audience than others who do not. The more people are aware of you, the more you will be seen. This further aids in establishing your name and credibility. 
7. Strive to Grow
Personal branding makes a person believe in themselves, of who they are and how to improve their strengths and minimize their weaknesses.
An individual's skills, goals, values and passion create interest to always be the best so that the aim of the brand that they have built is fulfilled. Thus, it helps them to be real and craft the brand according to their strengths and not weaknesses. This is a continuous effort to grow and be the best. 
Moving ahead, let us focus on how to develop a personal brand. 
How to Develop a Personal Brand? 
Developing a personal brand is important but it is challenging too. Here, in this section, we will guide you through the process of creating an authentic personal brand. Let us look at the primary principles involved in building a personal brand. 
1. Define Yourself
You have to first figure out who you are to build a brand. Try to know about your likes, dislikes, strengths, weaknesses, motivation and much more once you know about your personality you can now choose to brand them. Focus on a particular area that you are confident in and concentrate your work there. Try to link your brand to some quality of yours that has a prospect. Find out how your skills are related to the industry or field you want to be in, which helps you to be distinct and what all steps you should take to be the best in the next few years. 
2. Determine your Audience
Who are you trying to reach? This question should have a clear and specific answer. Your answer will guide you to create your story the way it needs to be told which includes the platform and also the type of story. 
2. Do Some Research
Once you have completed all this it is necessary that you look for people who are successful in this field and study their methods but don't just blindly follow them. Instead, use them as an inspiration. You can also take informational interviews that help you to gain insights about your desired field from companies or experts and leaders whom you admire. 
4. Devise an Appropriate Elevator Pitch
Frame an elevator pitch that defines your brand, your personality, and service in the shortest war, probably some 30 to 60 seconds. This makes it easy to shed light on what you do and how you are doing it. Emphasize on necessary points that increase your value. 
5. Deepen your Network Ties
Effective networking can make your brand grow from zero to hero in no time. The more connections you have professionally, the more recognized you will be. Try talking to more people and connect with them to grow your circle. Engage with more people via social media. Convey your story across all platforms and concentrate more on where the audience engagement is better. 
Tips to reflect on while building your personal brand
Be the real you – Once you know, who you are and what you want, then build your brand around it. It shouldn't be something that is just the opposite of who you are. 

Take a step back and deemphasize selling. Your purpose is branding so stick to that. 

Stay true to your brand by ensuring consistency. 

Decide on themes, colours and fonts that are similar across all your profiles, website, business cards and everything that you have printed. 

Carry business cards with you, no matter where you go, because who knows where you meet your target audience.
Your public image should match the image of your personal brand. Act according to your perceived image.

Make sure you have your own site and then strengthen its profile by figuring out what content works best for you and your audience. 

Take help from mentors, who are like-minded and can sharpen your presence and help you reach the top of your game. 
Examples of Efficient Personal Branding

Oprah Winfrey
The lady of personal branding, who does not know her! Though her show might have gone off air, people still know her. It is because she has capitalized really well on her branding, she is now a billionaire. Oprah believes that your intention is crucial in branding. She has won her audience's confidence by giving years of authentic and honest content for creating a personal brand. 

Elon Musk


Elon Musk is one of the exceptions amongst big brand CEOs who are far from social media and stay away from the public eye. His popularity online has led to the marketing of the brand 'Tesla" indirectly. He loves to get personal on social media, unlike others. This had helped his brand to be on top of the most common brands on social media. 

Michelle Obama
Best known as the former first lady of the United States, she is a lady who has determination and passion. Her personal brand also reflects her personality. She believes in transforming lives and how we should always be encouraged to move ahead in our lives, despite hardships and struggles.Additionally, she uses her interests to raise awareness about some issues. All this has really helped her in creating a personal brand that is very much authentic and at the same time helpful for others who want to take inspiration from it.
You can learn a lot from these great people about personal branding and how to create a successful one for yourself.
OFFEO has a wide variety of options allowing you to create personal branding videos and ads for yourself. Let go of concerns that you aren't trained in doing this. Our easy to use interface is full of cool designs, themes and graphics that simplify the process and help you make your own content.
There are tons of fabulous features that can save you both time and money. Try them out at https://offeo.com/tools/  to convert your wonderful ideas into reality. Your social pages and their appearance are very important to gain people's attention for personal branding.
OFFEO is at your service where you can bring your design to live. Go ahead and build a personal brand and consistently serve your audience by showcasing your skills and strengths. Be ready to put on your work for your business and create something that people like and make your business flourish.