Design the perfect animated logo that will elevate your brand today. With OFFEO's Free Logo Animation Maker, you are able to create and fully customize your very own animated logos that would help you or your brand get noticed immediately.
Try OFFEO for Free
Select Logo Animation
Impress your audiences with free logo animation.
Suitable for Youtube, Facebook, Instagram, Linkedin and other social media platforms too.
Choose a design and get started with our logo animation maker.
Share it with your friends on your social media!
See more designs
Looking for something else?
Here are some products video designs to help you get started easily. Suitable for Facebook/Instagram Feeds
Select
Is your product close to a work of art? Try using this product intro inspired by an art canvas.
Select
Minimalist product animation with one solid background color. Change the color to something that complements your brand.
FIND A DESIGN THAT SUIT YOUR NEEDS.
BROWSE THROUGH THOUSANDS OF TEMPLATES.
A simple but powerful branding strategy
Logos are one of the more important features to share when promoting your business. OFFEO's Logo Animation Maker gives you the chance to take your logo and turn it into a short, engaging animation clip with our broad range of interactive editing tools and templates. These animations can be used to introduce other marketing videos, or can be presented alone as powerful symbols of your business and ideas.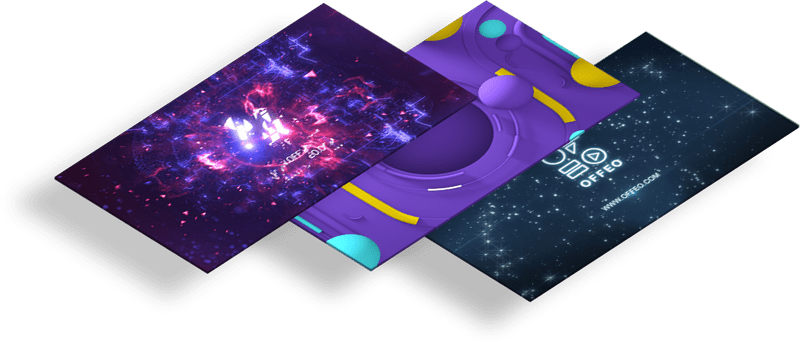 Need something more customizable ?
Create a stunning logo animation in just
5 Easy Steps
1 - Create Account
Create your free OFFEO account and login to the platform.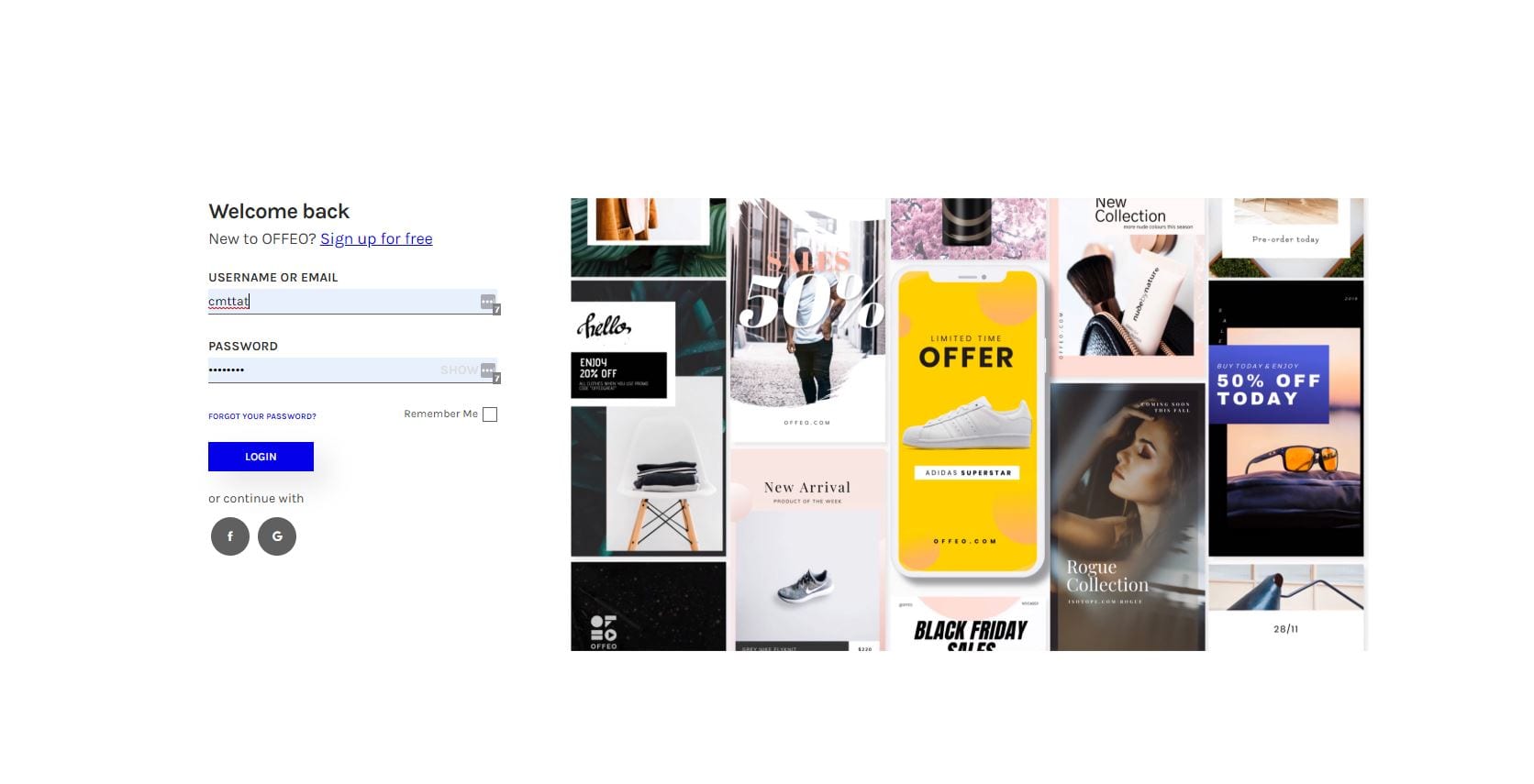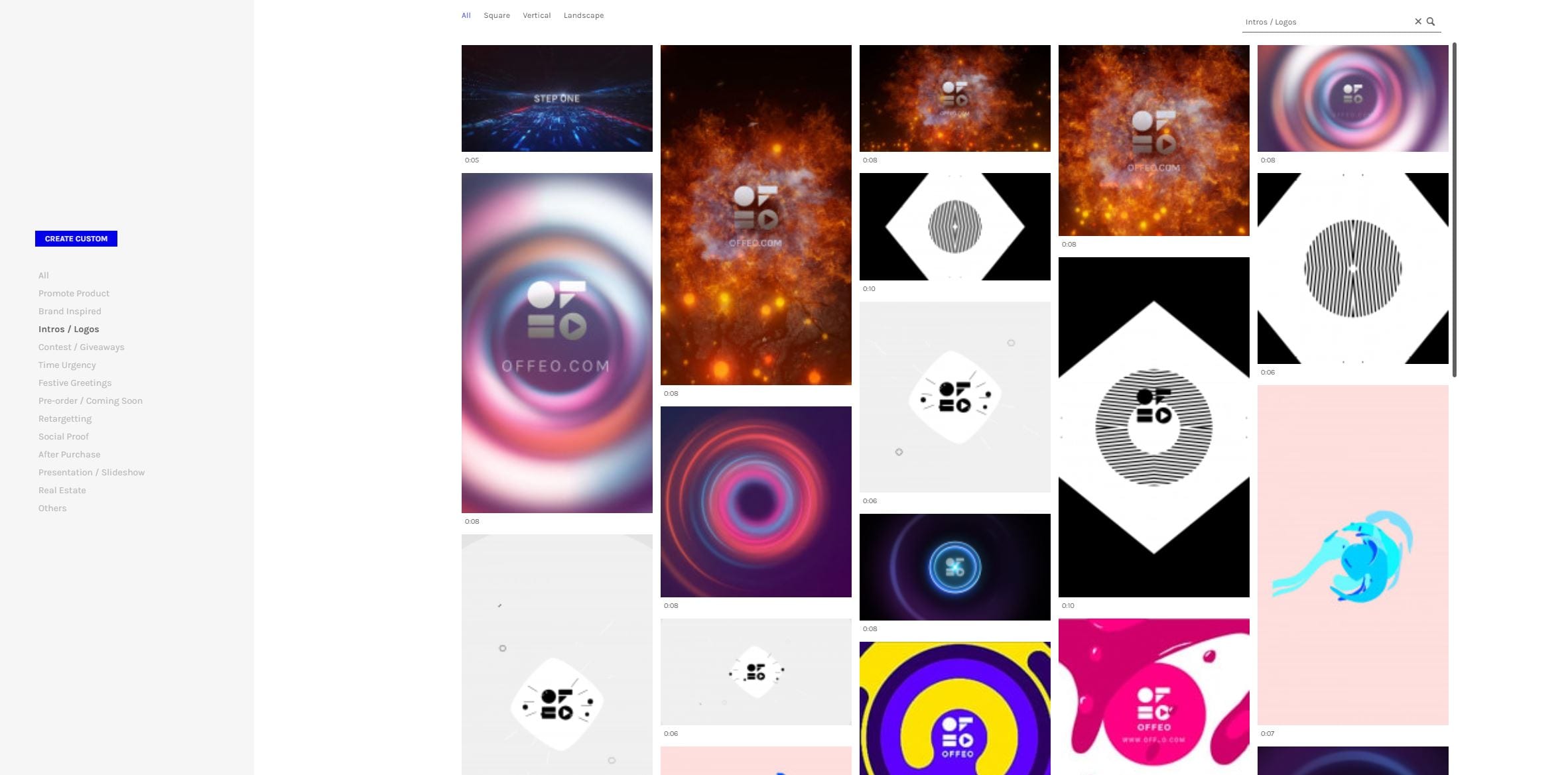 2 - Choose Template
Choose a template from our wide selection of designs
3 - Upload Logo
Upload your logo to your OFFEO file library and add to your animation.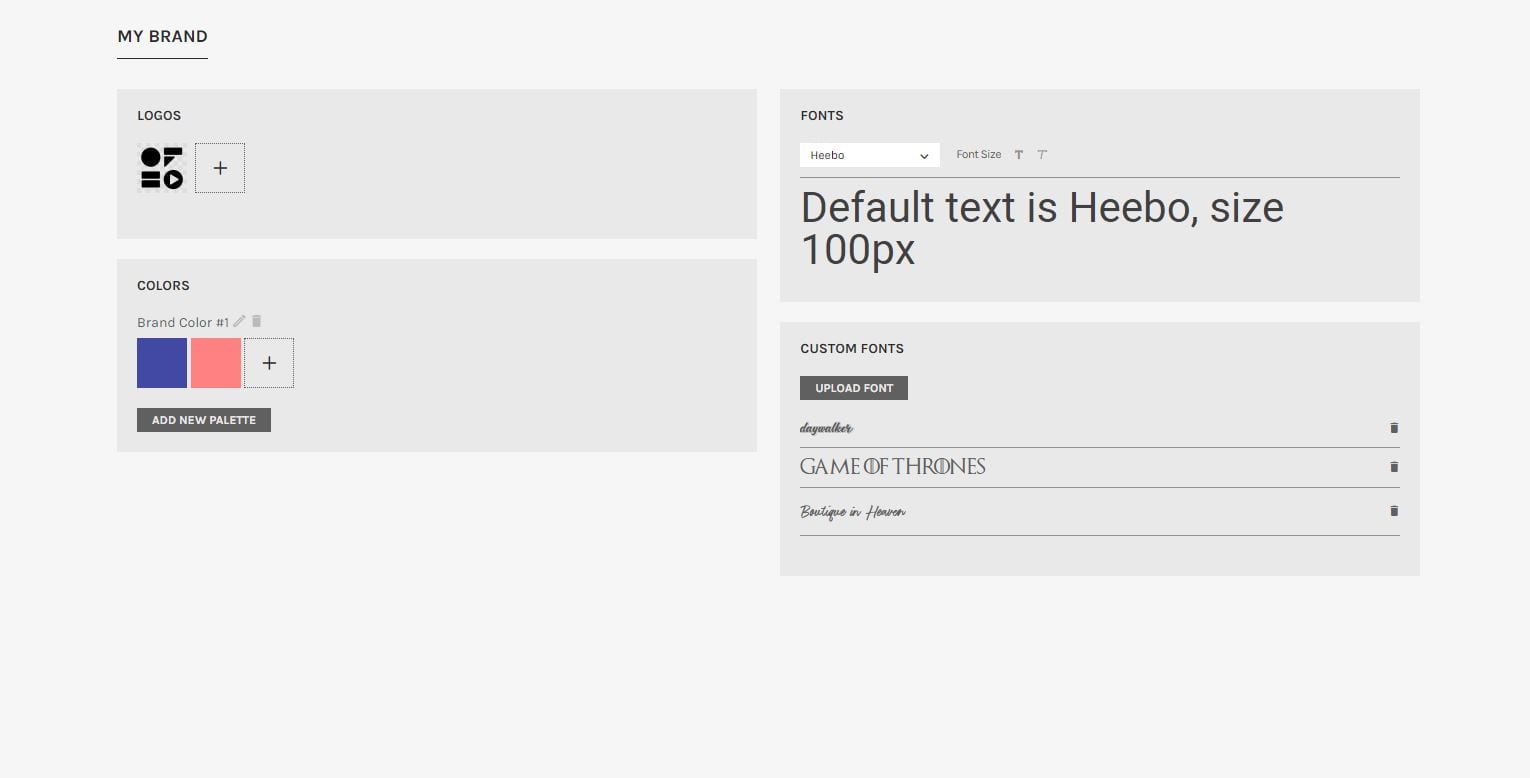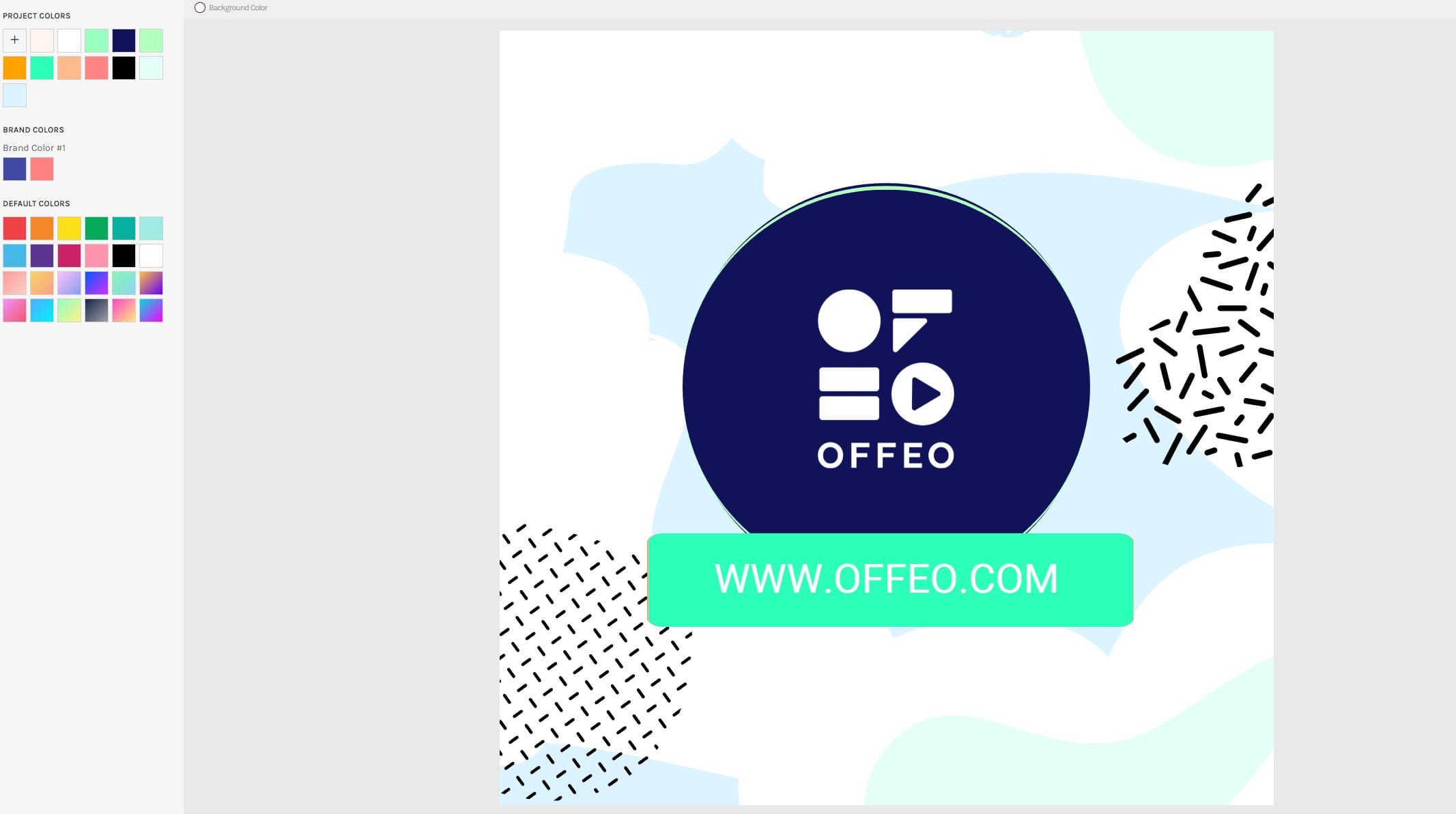 4 - Choose Colors
Choose the color palette and animation format that best suits your logo.
5 - Export
Let OFFEO process your animation for you and start using it to promote your business.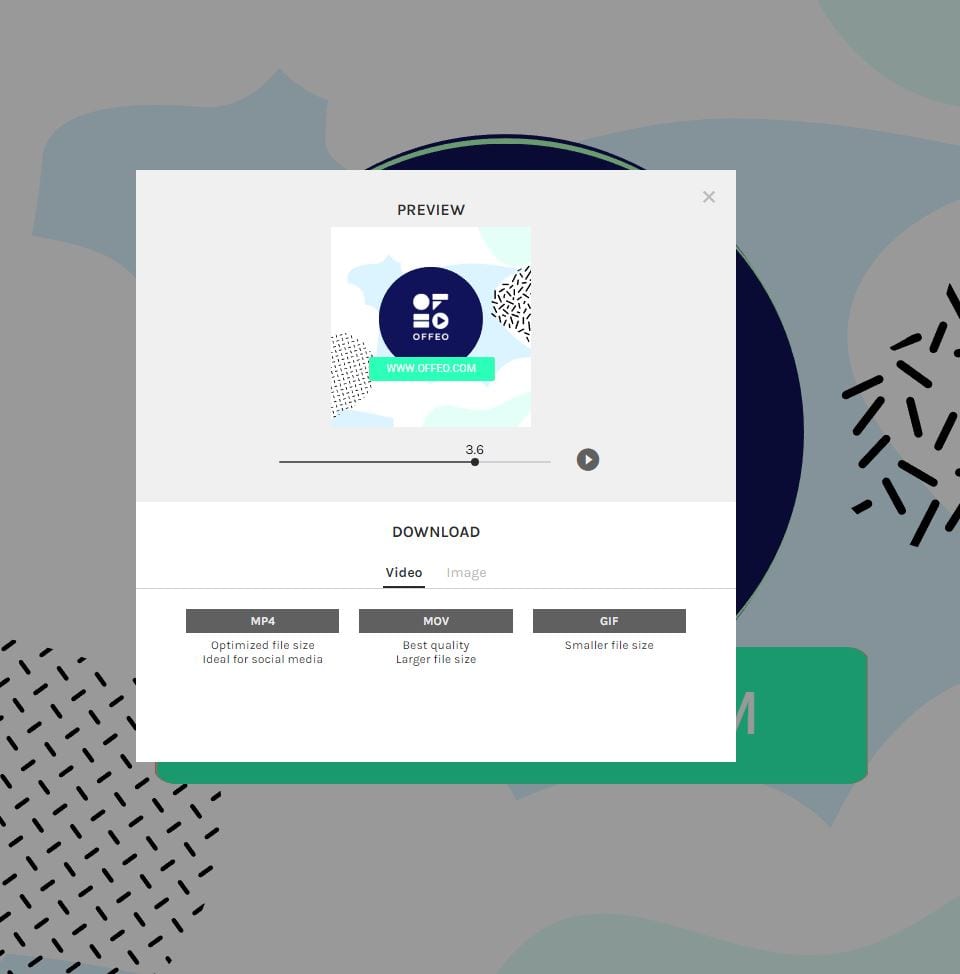 Browse through our fun, interesting templates
Our templates give you the chance to be innovative with your new logo animation. From outdoor scenery to complex geometric designs, the possibilities for your animated clip are endless, so be sure to take a look at all of the designs that we offer.

Create a truly versatile animation
There are several different ways to share your new logo animation:
1 - Share
Share your new logo animation on social media platforms (Facebook, Twitter, Instagram, Youtube etc.)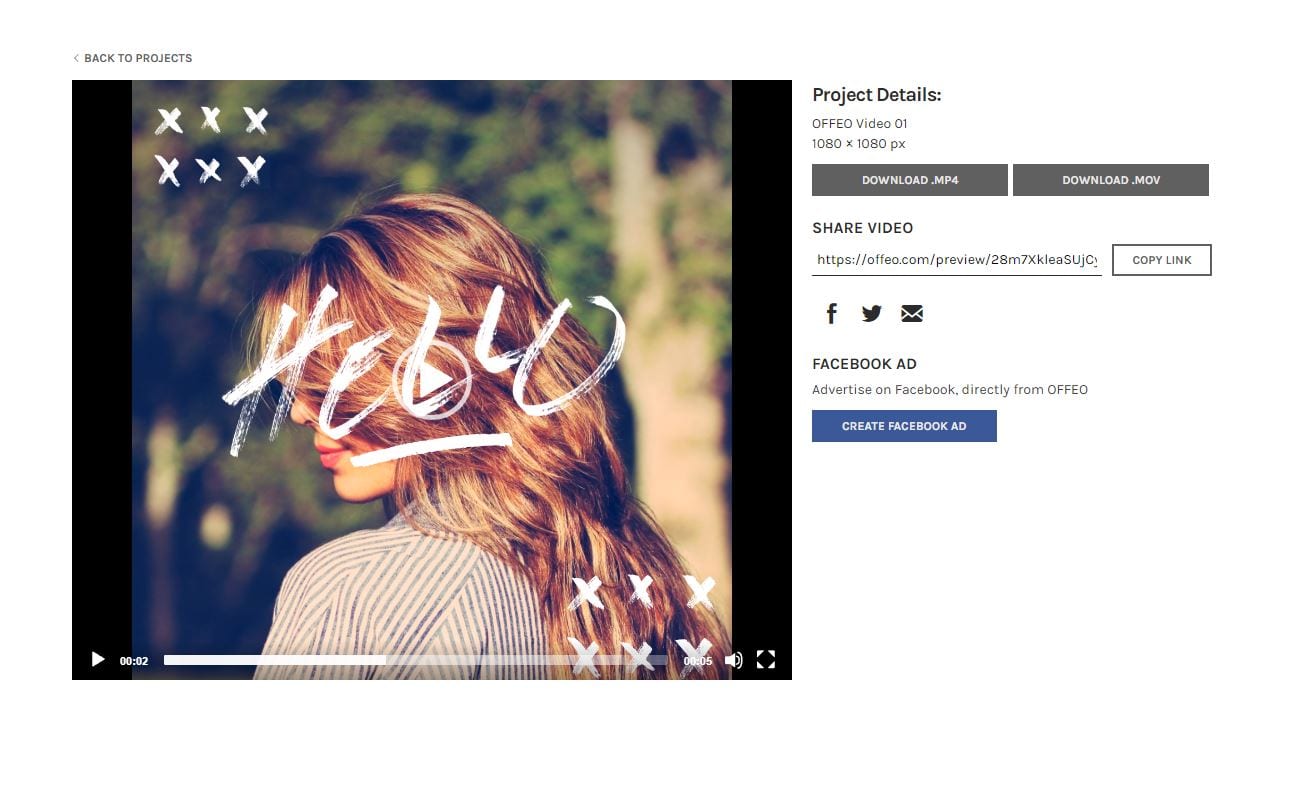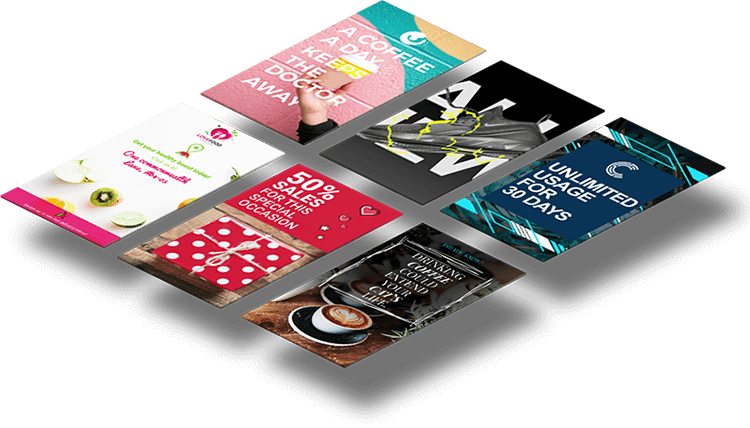 2 - Display Anywhere
Display your logo animation as a video billboard advertisement to gain visibility for your business and brand.
3 - Introduce Company
Use your logo animation clip to introduce your company's videos or presentations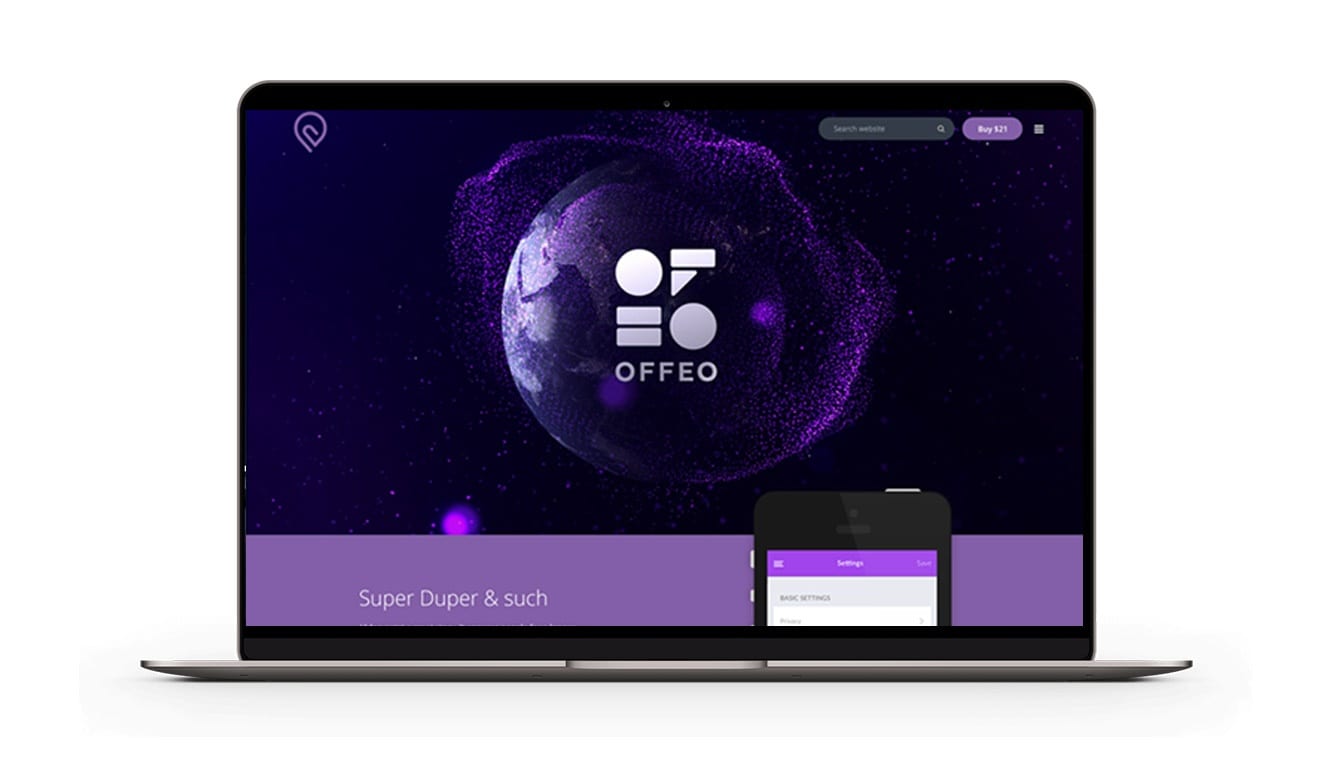 Advanced animation software
Our Logo Animation Maker features high-quality animation software that allows you to create a professional animation for no cost at all!
Even better, OFFEO's logo animation maker requires no coding or graphic design experience, so anyone can create a stunning logo in a matter of minutes.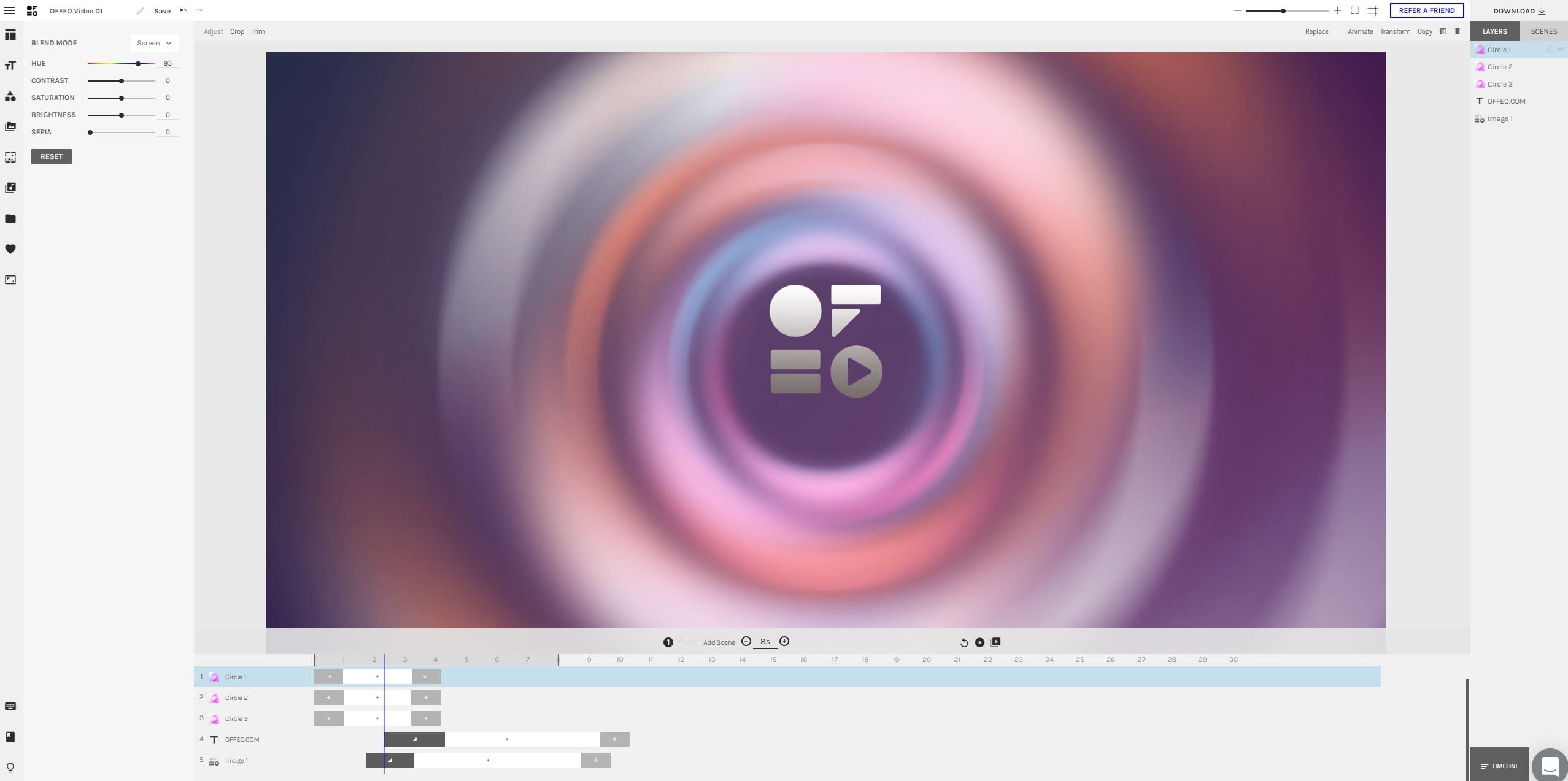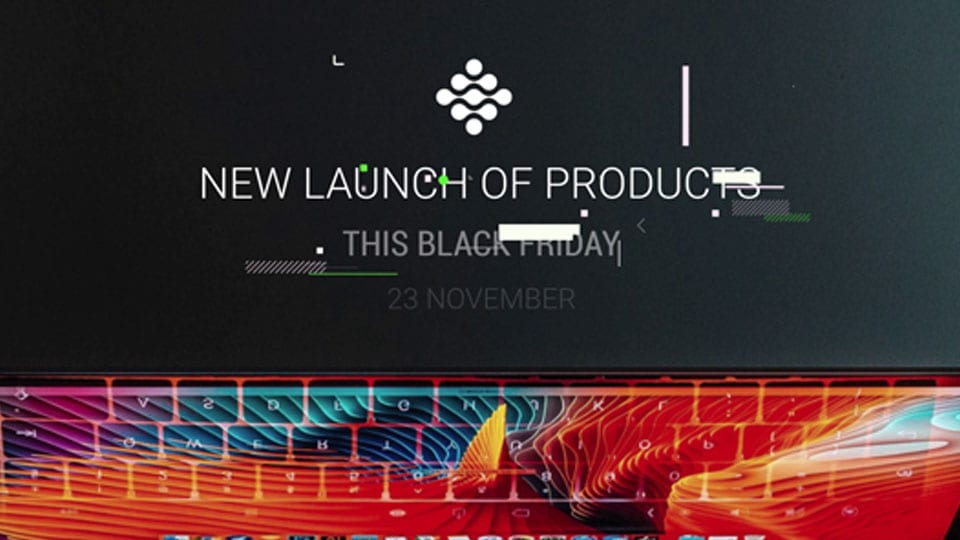 Couple with other OFFEO creations
Because logo animations can serve as great intros to other videos, you can pair your logo animation with other video clips you create on OFFEO, such as commercials, YouTube intros, or regular business videos.
Simply upload your logo animation to your normal video library, and add it into your main video to complete your new video masterpiece!