Create and edit professional quality videos with OFFEO's Online Video Maker. No prior video editing experience needed. Easy to use drag and drop interface, with a library of ready-made templates to choose from.
Try OFFEO for Free
Have a product to advertise?
Here are some products video designs to help you get started easily. Suitable for Facebook/Instagram Feeds
Select
Is your product close to a work of art? Try using this product intro inspired by an art canvas.
Select
Minimalist product intro with one solid background color. Change the color to something that complements your brand.
Or Animate your logo
Impress your audiences with free online intro maker.
Suitable for Youtube, Facebook, Instagram, Linkedin and other social media platforms too.
Choose a design and get started with our intro maker online.
Share it with your friends on your social media!
See more designs
Create your video in
5 Easy Steps
1 - Create Video
Create new video with our sizing guide or get inspired by our collection of designer templates, organized by theme.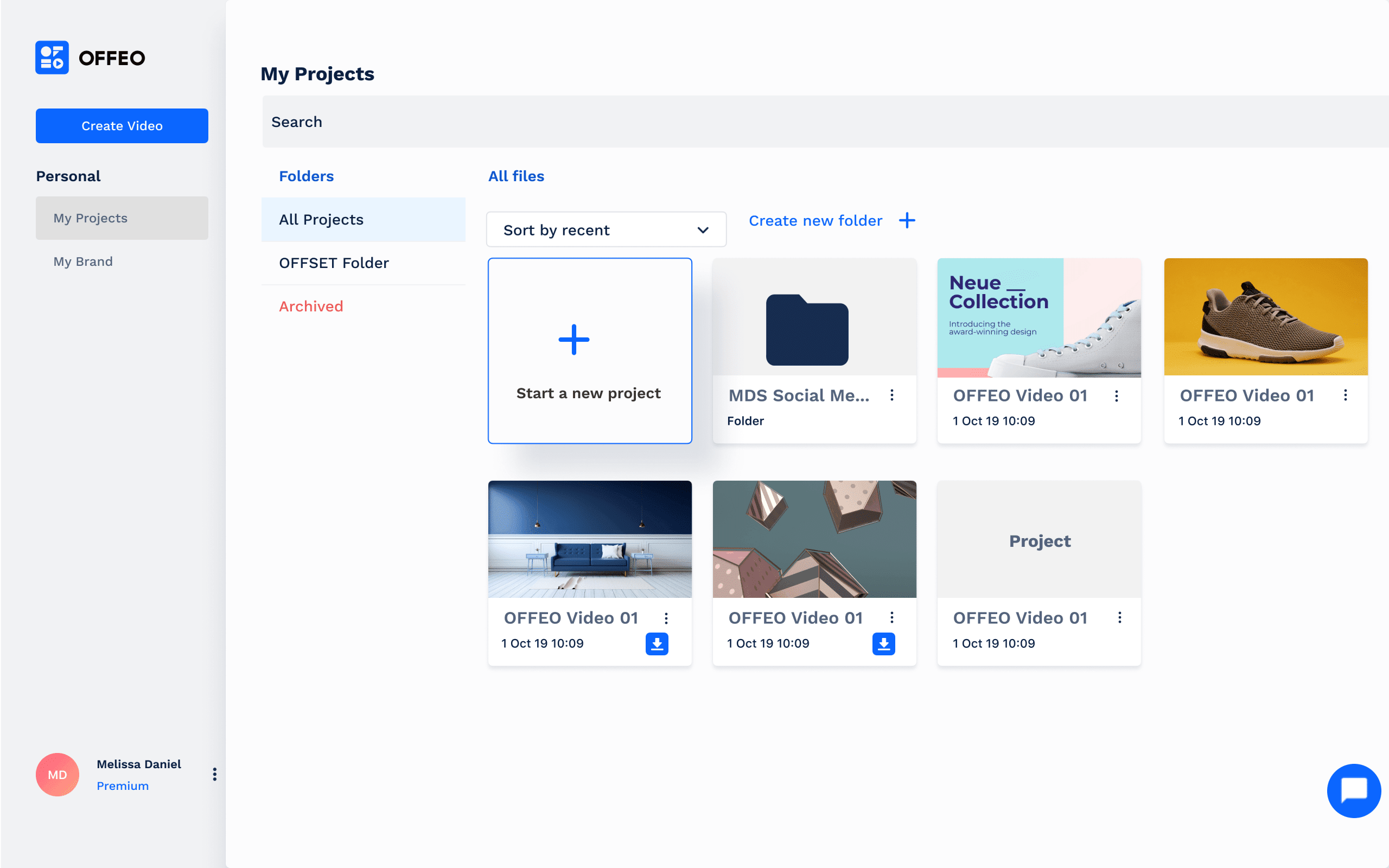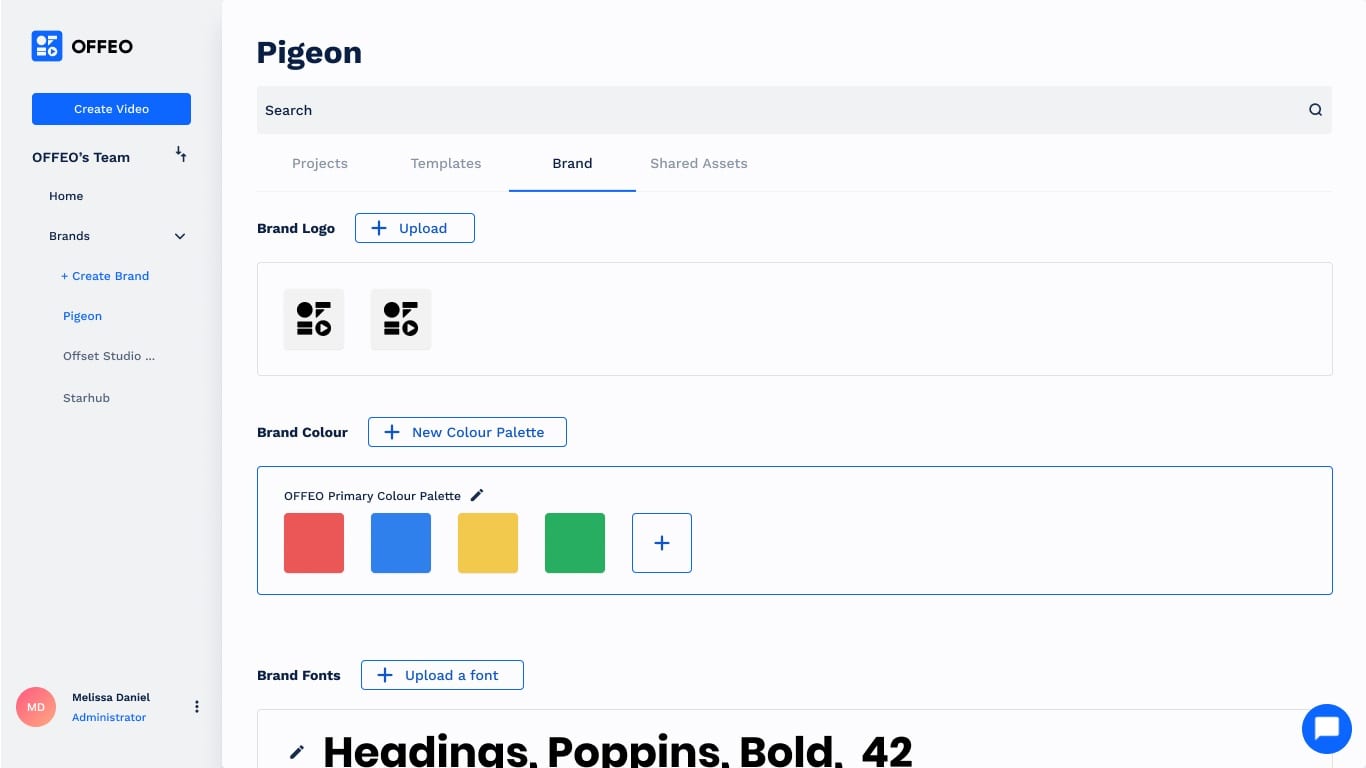 2 - Customize Video
Customize your video with your brand color, font and suitable images.
3 - Enhance and Customize
Enhance your video by adding our wide selection of animated graphics to the video.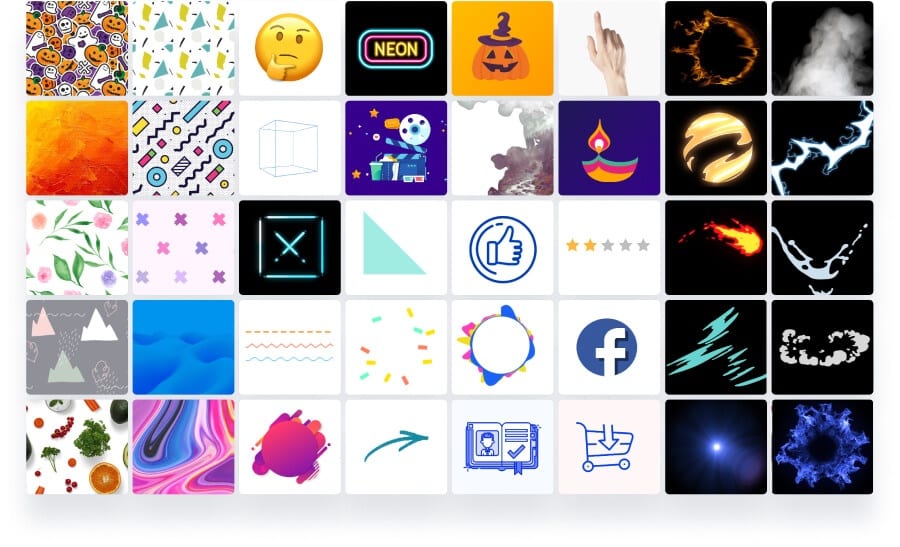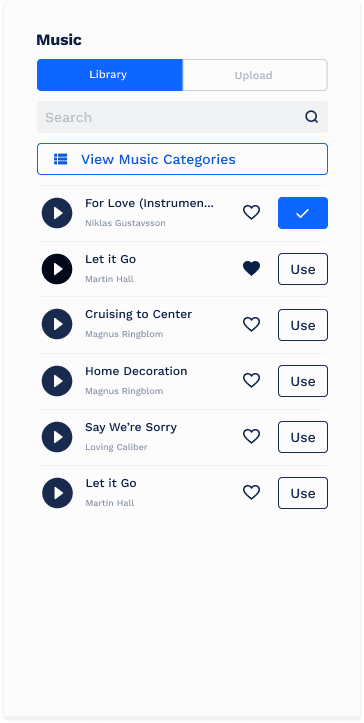 4 - Choose Music
Choose the suitable music from our extensive library to complete the video.
5 - Download
Press "Download" and wait for our cloud rendering software to create your new masterpiece in seconds!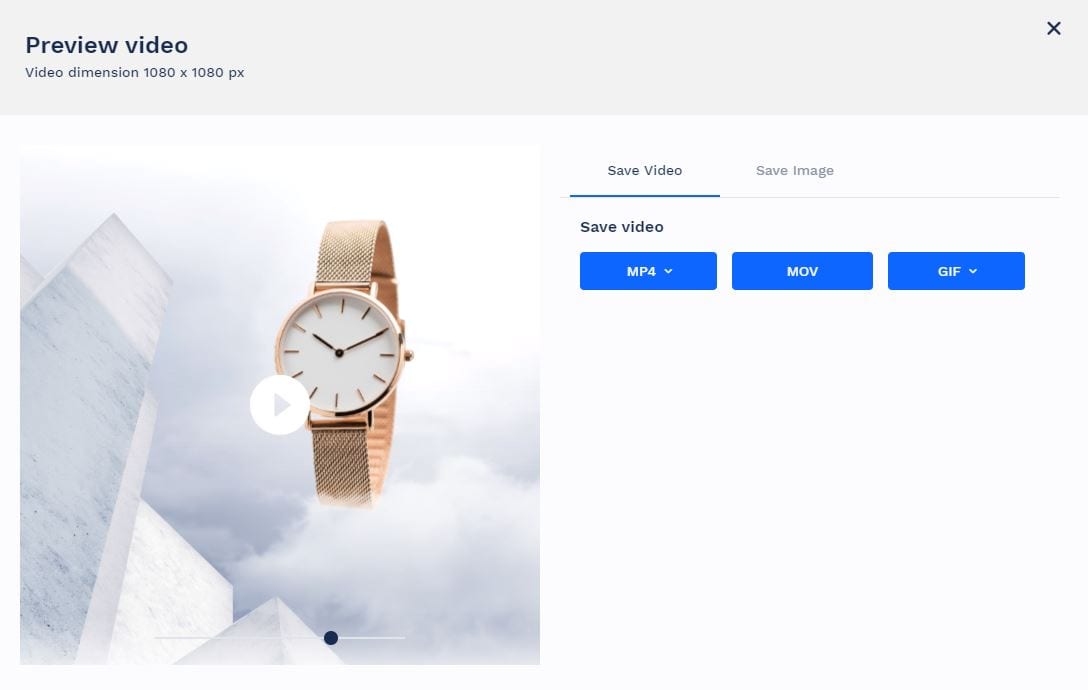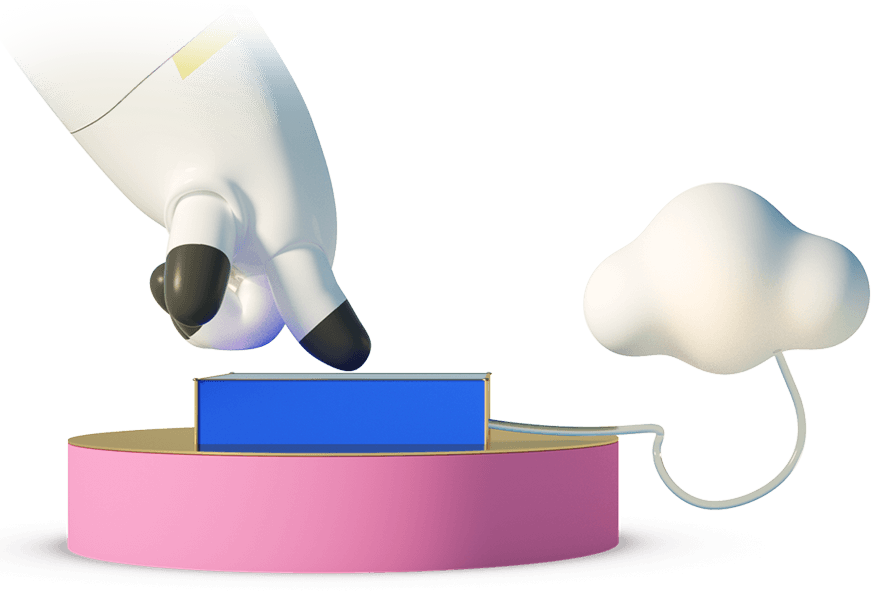 OFFEO requires no
professional experience
Edit and export professional quality videos with OFFEO's Online Video Maker. No steep learning curve, no prior video editing experience needed. Create your next online video with our cloud rendering software within minutes.