ONLINE VIDEO MAKER
OFFEO allows anyone to design high quality, creative videos
No video creation experience necessary!
Create videos like the big brands without the big budget.
Unleash your creativity with powerful video creation features.
Have a product to advertise?
Here are some products video designs to help you get started easily. Suitable for Facebook/Instagram Feeds
Select
Is your product close to a work of art? Try using this product intro inspired by an art canvas.
Select
Minimalist product intro with one solid background color. Change the color to something that complements your brand.
Or Animate your logo
Impress your audiences with free online intro maker.
Suitable for Youtube, Facebook, Instagram, Linkedin and other social media platforms too.
Choose a design and get started with our intro maker online.
Share it with your friends on your social media!
See more designs
Create your video in
5 Easy Steps
1
Create new video with our sizing guide or get inspired by our collection of designer templates, organized by theme.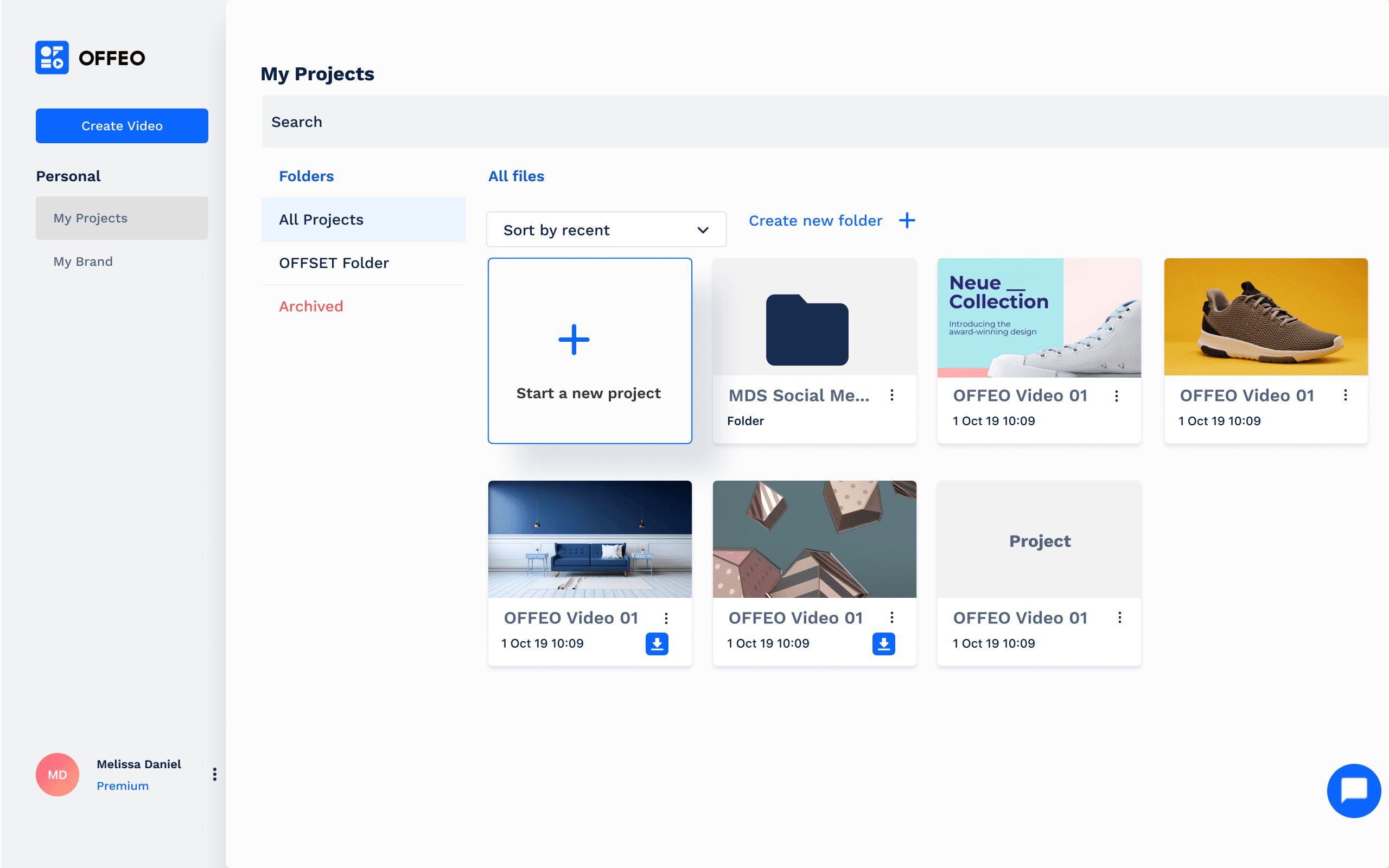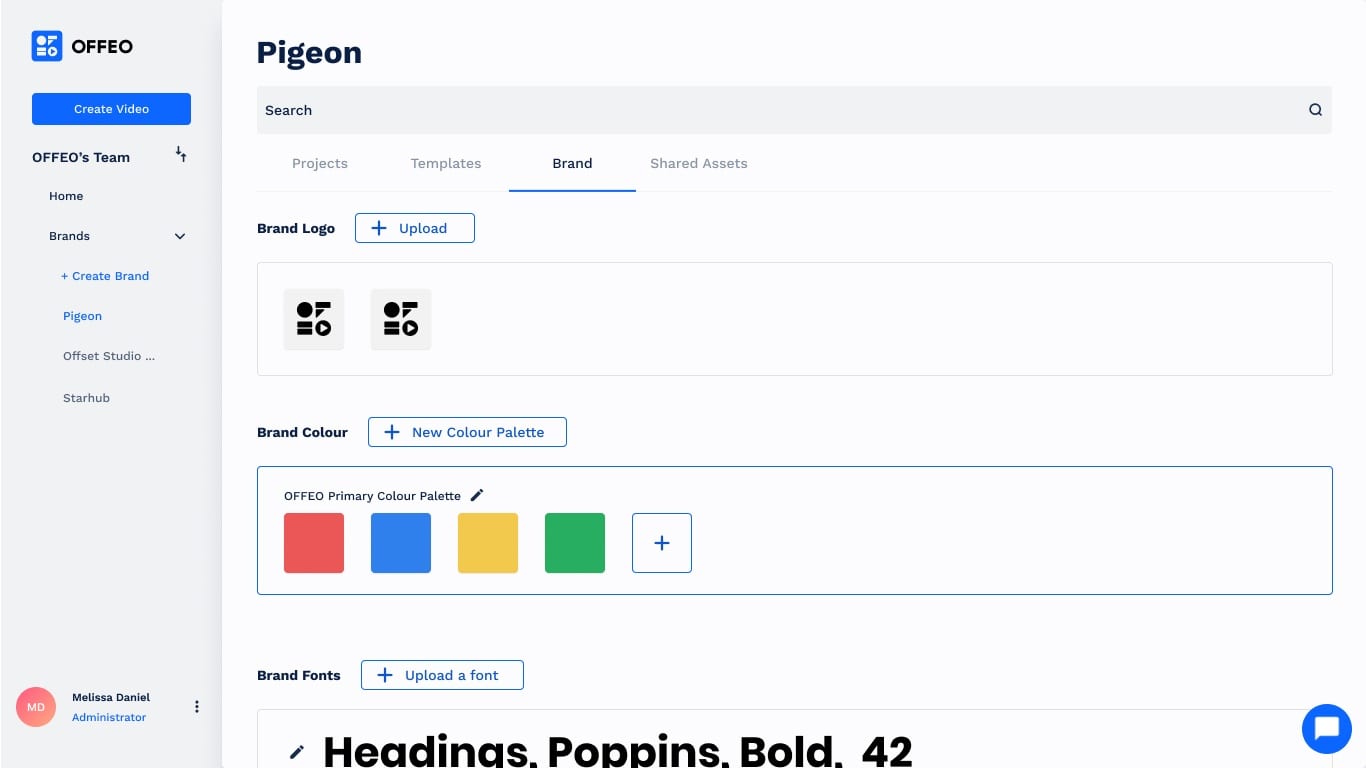 2
Customize your video with your brand color, font and suitable images.
3
Enhance your video by adding our wide selection of animated graphics to the video.
4
Choose the suitable music from our extensive library to complete the video.
5
Press "Download" and wait for our cloud rendering software to create your new masterpiece in seconds!
OFFEO requires no
professional experience
Just input your business content and logo into one of our templates, choose your color, font, and audio track, and then sit back and wait for your video to be created.
Our cloud rendering software quickly and efficiently curates videos in a matter of seconds.
1. How long does it usually take for OFFEO to export a video?
Once the request is sent to our online video maker server, the videos will be completed and sent to you within minutes of your download request. You will receive a notification email and the download link, you may close the browser or browse other pages. Contact us if you haven't received your video 3 hours after requesting it.
2. What social media platforms can I share OFFEO videos on?
Our videos play very well on both Facebook, Instagram and Youtube, but can also be used on professional websites for small businesses or corporations.
3. Can I change the color scheme and images at different points in the video?
Yes! Our editing tools allow you to change the format of the video in each frame, so you can change the color, text, font, and sound in the video as many times as you'd like. Our drag-and-drop animation techniques make these changes very easy to implement.
4. Are these videos suitable for businesses trying to advertise a new product?
Definitely! We have several video designs that are tailored to the promotion of products, including introduction, marketing, and e-commerce templates. Simply pick one and start customizing your video to suit your product and advertising style.