Market your Brand with Videos Like a Pro!
Thousands of high quality templates for video marketing and creating captivating commercials. A fast and easy solution to marketing with videos. Perfect for social media, small business, corporate events, promotion and much more!
Get Started
Boost your Conversions with OFFEO
Designed by people who worked with Facebook and Instagram, Offeo provides marketers with outstanding video templates that have been proven to engage audiences much better.
Use our Video Marketing Templates for Free!
Customise your ad
in 5 easy steps
Step 1
Change the canvas size to your liking. Offeo also provides you with preset social media canvas sizes for Instagram, Facebook, Pinterest and more.
Step 2
Swap in your own images and videos from your desktop.
Step 3
Choose your font and adjust the color.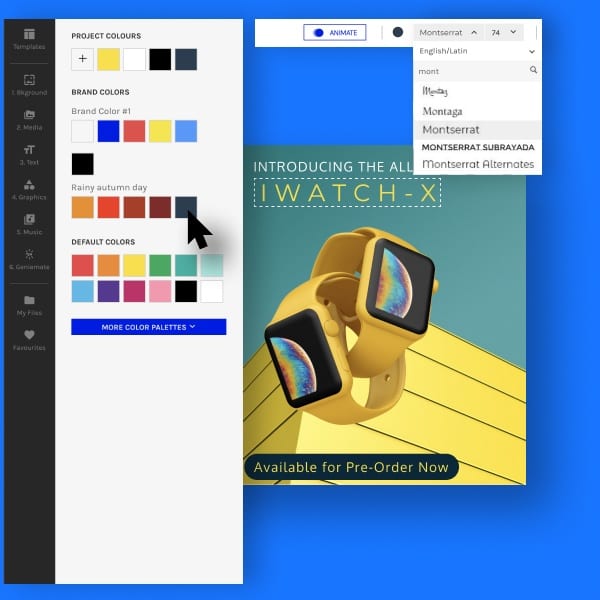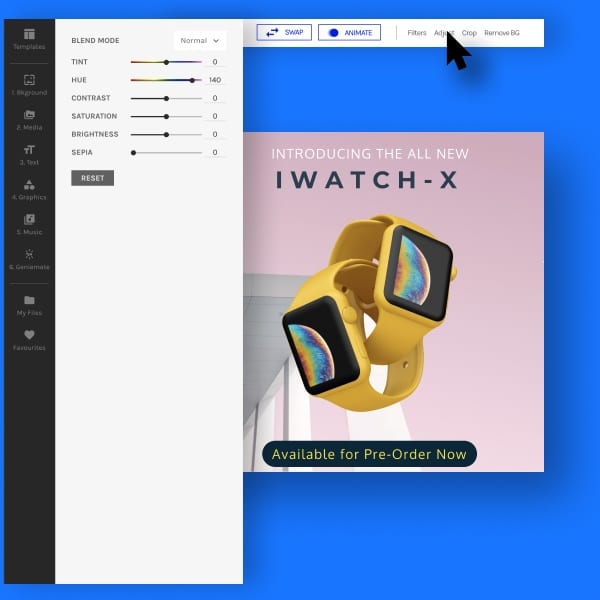 Step 4
Change the hue and position of individual elements on your template.
Step 5
Add animations, transitions and icons.