Create Short Videos that Drive Traffic Online
Create attention-grabbing videos with OFFEO
Join the design revolution. Create videos with our easy drag and drop video maker. No design background needed.
Discover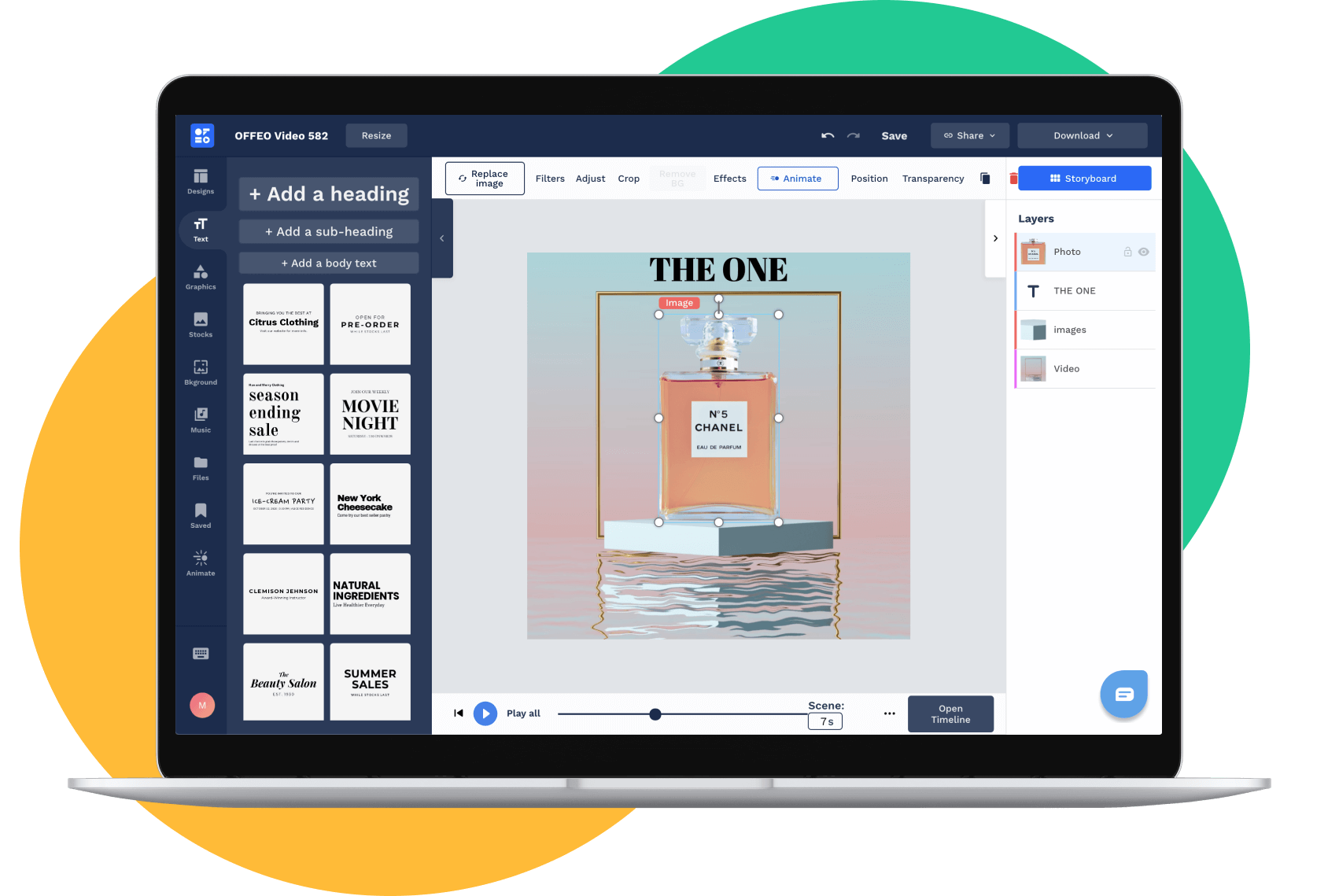 How to make short videos in OFFEO
Short video clips run the social landscape
Social media and short videos are gaining in popularity. If you can learn how to master video creation, you can rule the social landscape! Luckily, creating captivating short videos is a piece of cake with OFFEO.
How would you like to create short videos for your marketing campaign? This can be a daunting task, but OFFEO has made it simple. With our app, it takes just seconds to upload and edit your video with text and graphics. You can even choose the background music! Check out this blog post to learn how easy it is to use OFFEO for all of your video needs.
Get started
Not sure where to start? Here is a tutorial to help you kickstart your OFFEO journey!
Create your video - FREE
Explore other graphics packs
OFFEO has more than thousands of graphic elements on our platform.
The possibilities are endless!
Make your first short video today!
Everything you need to create stunning animated videos.
Get Started Today