The easiest square video editor
Join the design revolution. Create videos with our easy drag and drop video maker. No design background needed.
Discover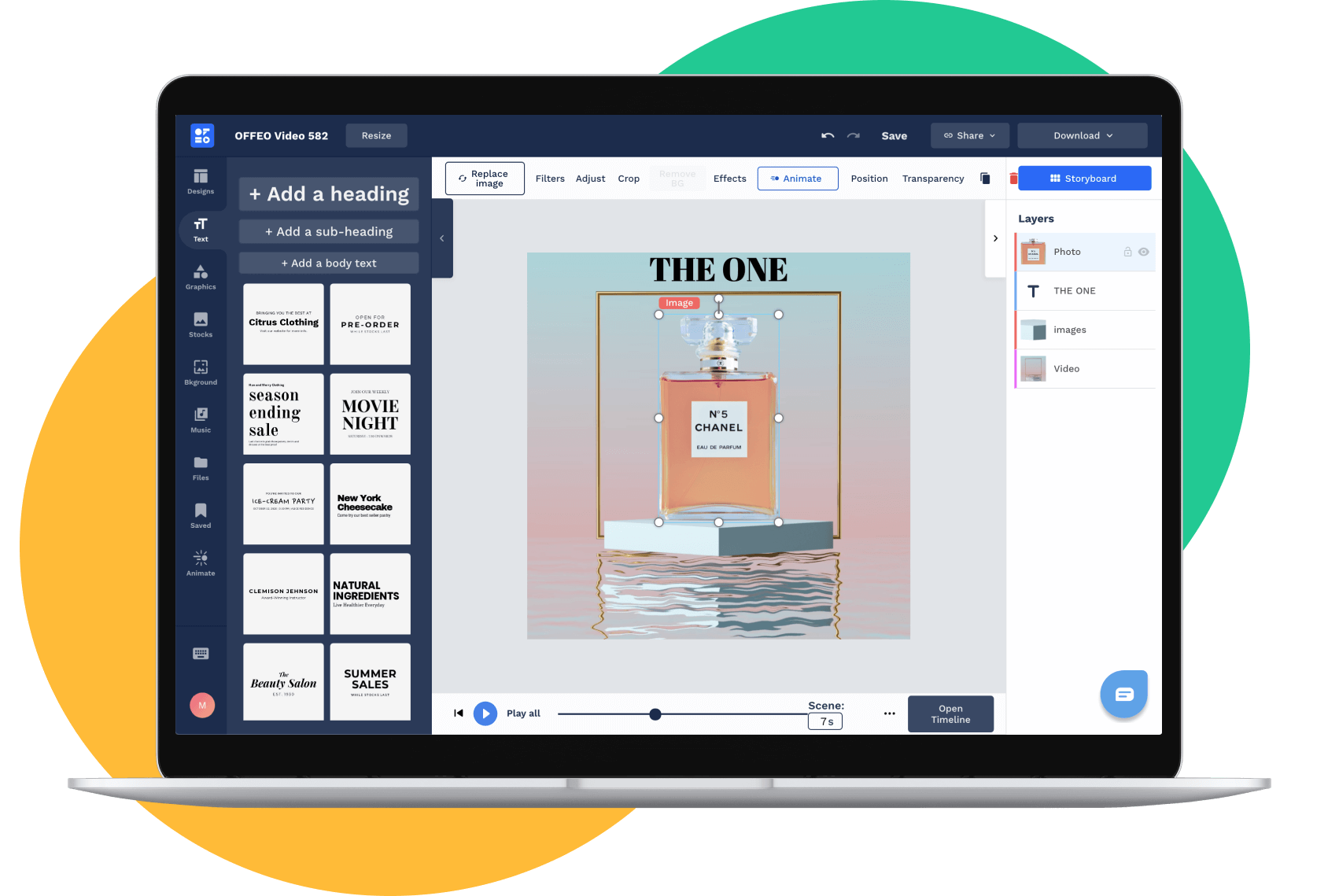 How to make square videos in OFFEO
The Best and Simplest Way to Make Square Videos
Square video and Instagram Stories are two of the most popular formats right now, but creating them can be difficult. That is why we created Square Video Editor! With this app, you can create square videos with overlays in just a few taps! This means that you don't have to spend time editing your videos or working on any complicated settings.
All you need to do is open up our app, pick your template, add text and an overlay from our library (or upload your own), then publish it straight to Instagram Stories or Facebook!
Get started
Not sure where to start? Here is a tutorial to help you kickstart your OFFEO journey!
Create your video - FREE
Explore other graphics packs
OFFEO has more than thousands of graphic elements on our platform.
The possibilities are endless!
Make your first short video today!
Everything you need to create stunning animated videos.
Get Started Today