Create Video from Photos Online
Join the design revolution. Create videos with our easy drag and drop video maker. No design background needed.
Discover
Transform your image into a video with OFFEO
Looking for an easy way to turn your photos into a captivating video? Create slideshows with OFFEO using your photos & videos from your camera roll plus licensed music for any occasion.
If you have a lot of photos that need to be turned into video, then OFFEO is the perfect app for you. It's easy and simple to use, which means you can create an animated slideshow with your photos in less than five minutes! We'll show you how it works.
How to transform your image into a video with OFFEO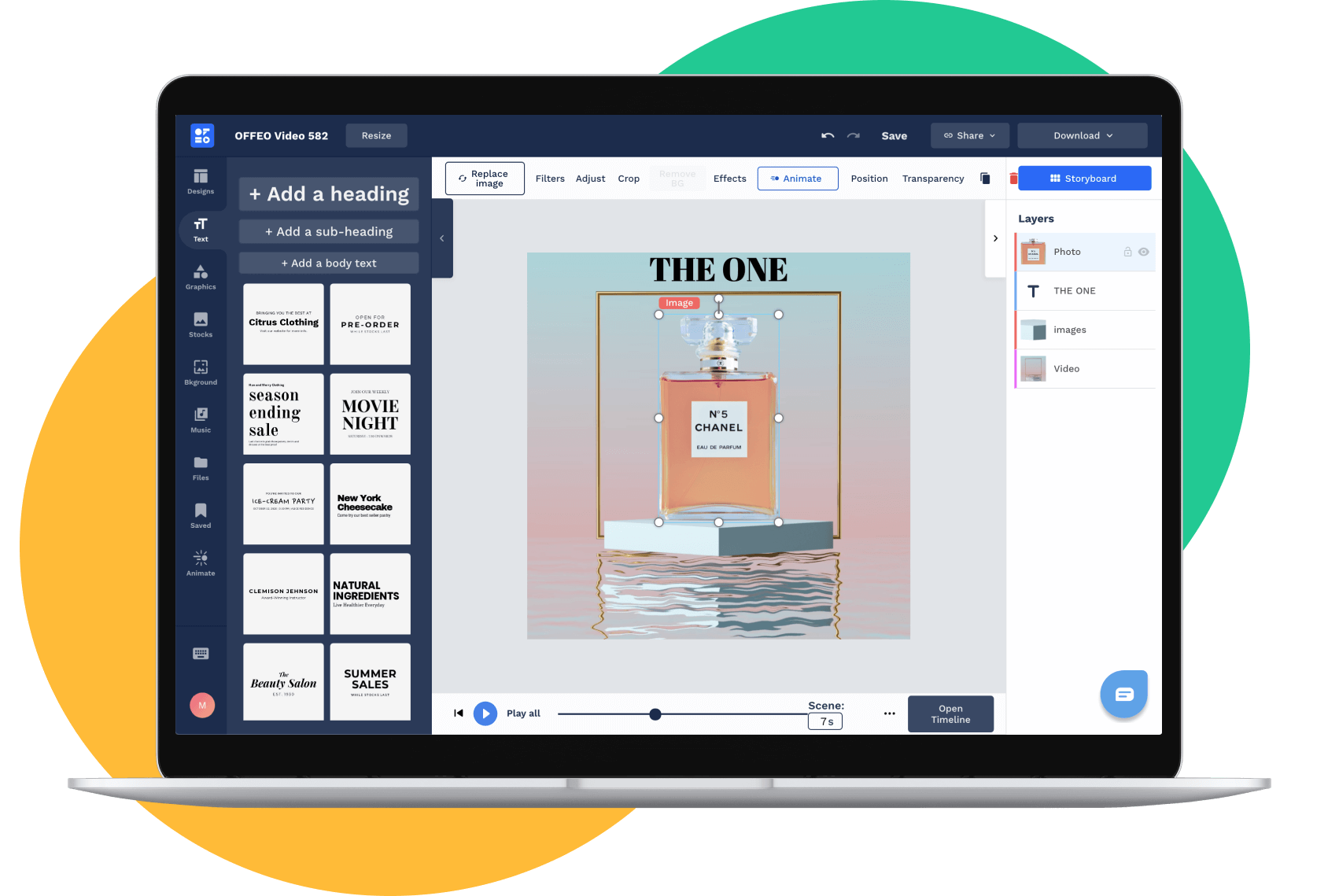 Get started
Not sure where to start? Here is a tutorial to help you kickstart your OFFEO journey!
Create your video - FREE
Explore other graphics packs
OFFEO has more than thousands of graphic elements on our platform.
The possibilities are endless!
Make your first video today!
Everything you need to create stunning animated videos.
Get Started Today