Create Video from Photos Online
Join the design revolution. Create videos with our easy drag and drop video maker. No design background needed.
Discover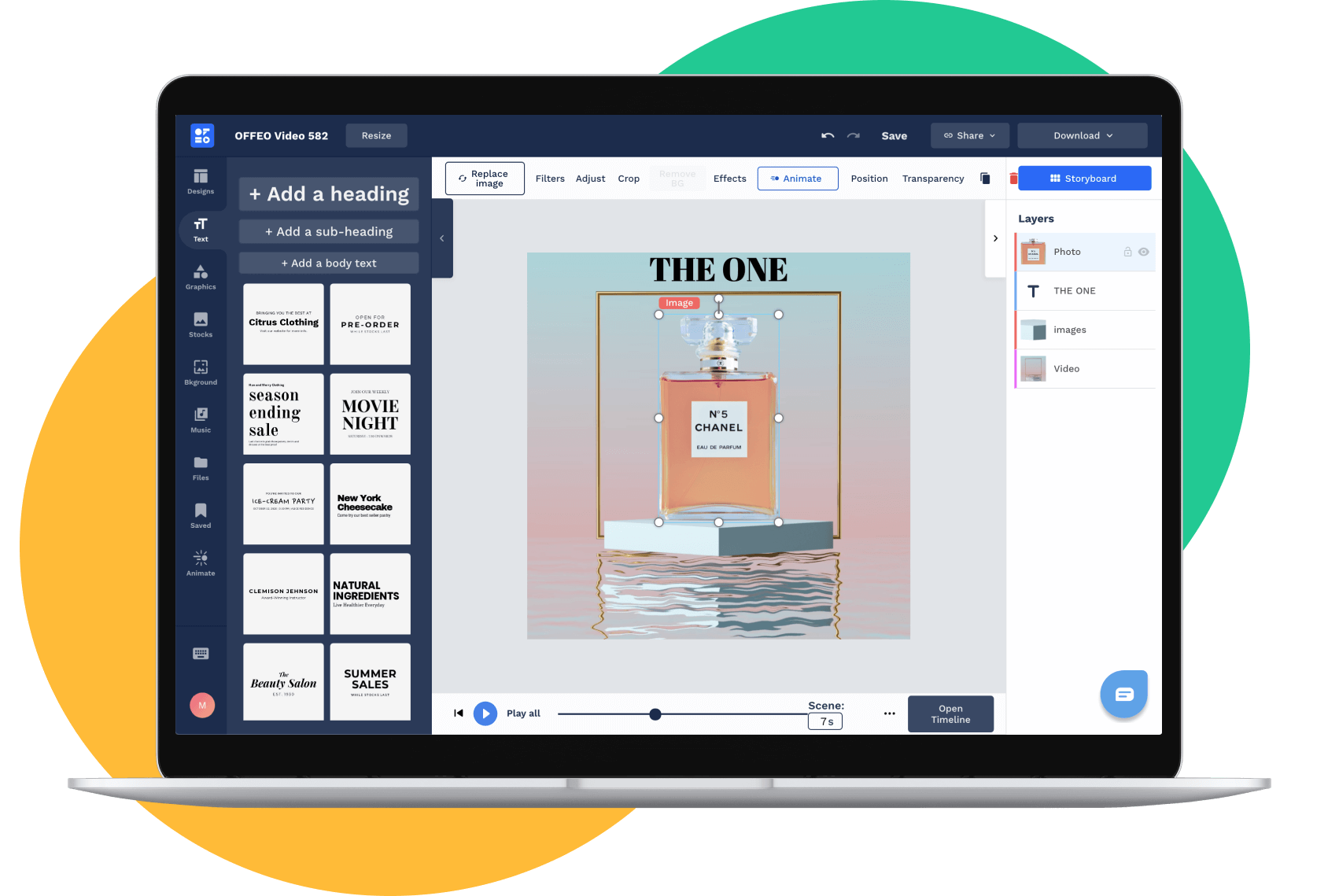 How to crop videos in OFFEO
How would you like to crop videos in a few seconds? You can now do just that with OFFEO! This new app helps create professional edits without much work.
When it comes to video, there is no shortage of content out there. If you are looking for the best way to get your message across, then a video might be the answer. However, editing and creating videos doesn't come easy for everyone. That's where OFFEO steps in!
With this app, all you have to do is upload your footage and crop it into various formats using their intuitive interface.
Get started
Not sure where to start? Here is a tutorial to help you kickstart your OFFEO journey!
Create your video - FREE
Explore other graphics packs
OFFEO has more than thousands of graphic elements on our platform.
The possibilities are endless!
Make your first video today!
Everything you need to create stunning animated videos.
Get Started Today