Create videos with text with OFFEO
Join the design revolution. Create videos with our easy drag and drop video maker. No design background needed.
Discover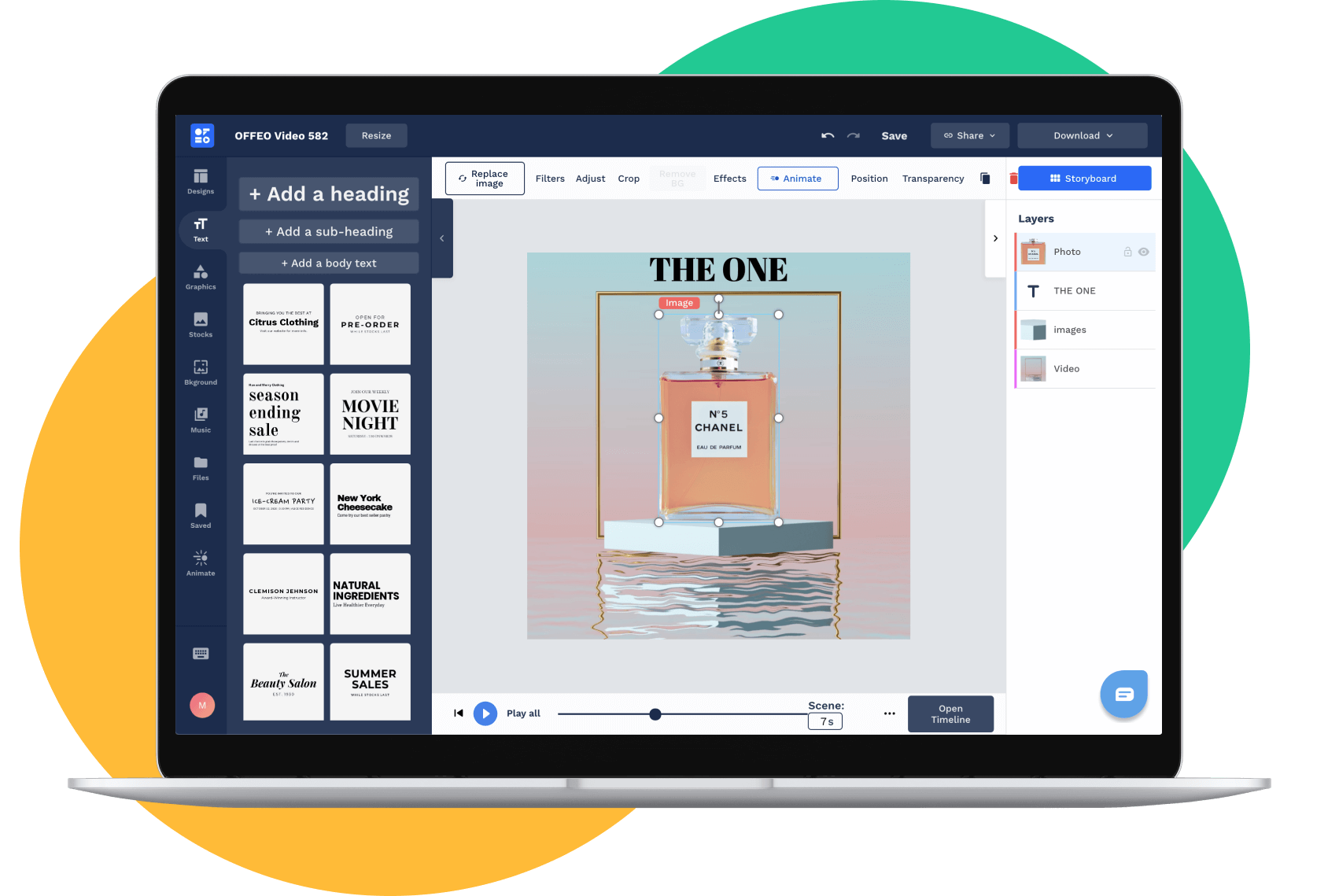 How to add text to videos in OFFEO
The Best and Simplest Way to Add Text to Videos
How do you add text to videos? Well, with OFFEO. Our software lets you add your own text and voiceover to any video. This way, viewers can see what you are talking about as they watch the video. You have many options for how the words appear on screen - from scrolling vertically to appearing in a corner of the frame, it's all up to you!
The ability to add text has always been one of our favorite features at OFFEO because there is no limit as far as creativity goes. We love seeing people use this feature for marketing purposes or even just adding captions when they upload their personal videos onto YouTube!
Get started
Not sure where to start? Here is a tutorial to help you kickstart your OFFEO journey!
Create your video - FREE
Explore other graphics packs
OFFEO has more than thousands of graphic elements on our platform.
The possibilities are endless!
Make your first short video today!
Everything you need to create stunning animated videos.
Get Started Today