Build customizable moodboards to evoke the right emotions, integrate ideas and piece together design elements to create inspirations and set the visual direction for your next project. Try OFFEO's Moodboard Maker, no design experience is needed.
Try OFFEO
What is a moodboard?
A moodboard is a composition of inspirational elements used by designers to flesh out ideas at the beginning of a project. Be it for interior decor, or a web design. The process of creating a mood board facilitates the creative process and determines the final direction of the project.
Moodboards are widely used by designers all over the world! And most would even consider it essential in their creative process. It is a powerful tool for design creatives to communicate design ideas, brainstorm and ideate.
Fun fact: In its heydays, Tumblr was also the place teenage girls go to create aesthetic moodboards of an aspirational lifestyle.
Why should you use a moodboard?
1. Define design concept
Kick off any design project with a moodboard. A mood board allows you to collect thoughts, ideas, color schemes and moods in one place and define a coherent design concept without risk of losing sight of the bigger picture.
2. Experiment with different concepts
Heard of decision paralysis? Explore your design options with multiple moodboards. Creating a simple mood board does not require a lot of time and enables you to eliminate options effectively. This would also help in your ideation process as you combine two different ideas into one.
3. Visualise the ideas
The communication of design ideas via words tend to be flawed.
"You can have brilliant ideas, but if you can't get them across, your ideas won't get you anywhere." — Lee Iacocca
Don't let your ideas go to waste. There is nothing clearer than flashing out in ideas in a moodboard for further analysis and discussion. Add reference images for all stakeholders to get a clearer idea of what is being proposed.
Your version of 'minimalis' may not be your teammate's version of 'minimalist'. Get everyone on the same page with a mood board.
By spending time creating a detailed moodboard that accurately depicts your design thoughts, you will be able to clarify your objectives and witness the final design taking shape.
4. Efficient
A well-designed moodboard enables you to see if the composite outcome of your ideas matches your expectations and if the visual concept needs more fine-tuning. This all happens while the design work is still in its initial stages, thus, saving you time and effort from re-doing your design work in the future.
5. Flexible
Moodboards can evolve over time and take on any medium. Although digital mood boards are more common, mood boards can still be a tactile physical sandbox. As you enhance your thought process, your mood board can adapt accordingly to fit your thoughts.
6. Responsive
Moodboards can help establish design systems that can be translated across many mediums or devices. Due to its fluidity, the style guide can apply to traditional and non-traditional mediums such as live installations.
How to create a moodboard?
Coming up with a well-designed mood board might seem intimidating but the process is pretty simple. In fact, it can be lots of fun as you pull together all your favourite items in one place!
Let inspiration lead you to wherever it wants. Embrace the creativity and don't expect your board to be perfect.
For instance, are you planning to revamp your room? Collect various textures, color combinations and layout to visualize the outcome.
What is a good moodboard?
I know.. I said there are no rules! But if we dissect the words 'moodboard', the 'board' should make you feel a certain 'mood' and elicit certain emotions. As with all matters of the heart, the emotions are subjective. However, they should not differ too much. It would be too abstract if there is nothing conclusive.
A good moodboard should be balanced. It should contain enough images to convey the desired emotions and experience without overwhelming the viewer with too many elements.
Ready to start creating your own with moodboard maker?
Simplify the process by using OFFEO online moodboard maker, you can do just that from the comfort of your creative space, anywhere in the world.
1. Intuitive — Our drag and drop feature and responsive interface makes the whole design experience easy and fun, just like doing arts and crafts. Get started without going through any tutorials.
2. Easily shareable — Digital moodboards are extremely flexible. Simply download or send a link of your moodboard to your stakeholders.
3. Curate images from everywhere — Browse through our many graphics pack, stock media to find the style you are looking for. There's something for everyone!
Try it to experience the joy and ease of creating a mood board with OFFEO!
How to use OFFEO's Moodboard Maker?
Create stunning Invitations from our carefully designed ready-made templates. No design skills needed. Simply choose from our wide selection of high quality, professionally designed templates and your invitation will be created in minutes.
Select moodboard layout

Browse and select from multiple available layouts

Personalize by adding your images and graphics

Make unique inspirational moodboard by customizing to suit your need. Add your images, or choose from stock images in the platform.

Export moodboard easily

You can even add motion easily and export a video format.
More than just a Moodboard Maker, create stunning graphic Images and Videos with OFFEO
Start creating videos for your website,
blog or social media profiles.
Why create your moodboard with OFFEO?
Online Moodboard Maker, no downloads required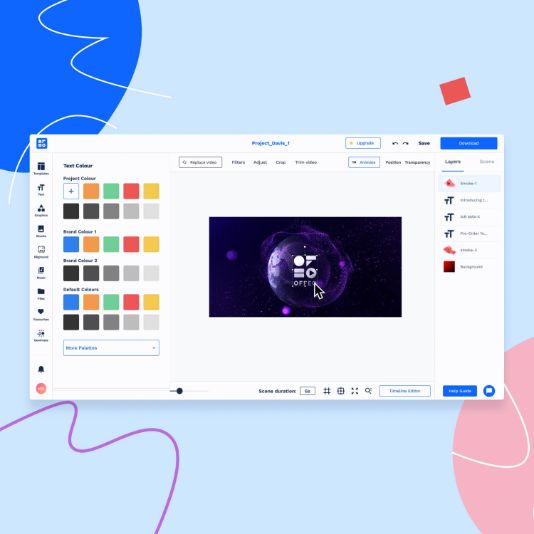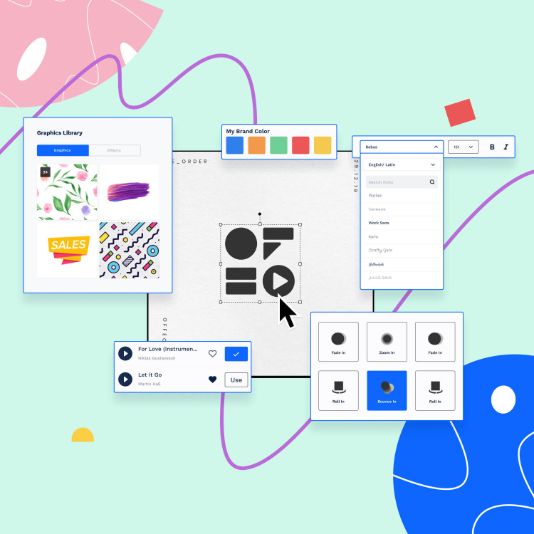 Customize your moodboard via our user-friendly drag and drop interface
Start creating your Beautiful moodboard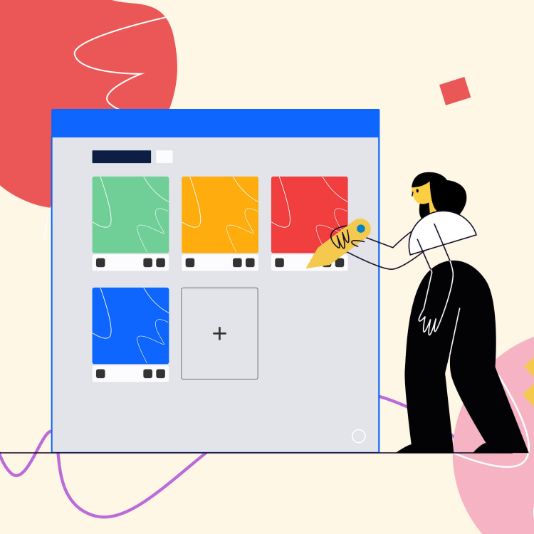 Edit Your Videos Easily With OFFEO Today!
Work on a robust platform that simplifies your editing process and maximize productivity. Create content that is suitable for your website, blog or social media effortlessly.