Having a good commercial will definitely help garner more interest in your products or services, which in return translates to more conversions and sales. With OFFEO's Commercial Maker, businesses are now able to create world-class commercials that would skyrocket and drive sales immediately.
Try OFFEO
Have a product to sell?
Here are some product video commercials to help you get started easily. Suitable for Facebook/Instagram Feeds
Select
Is your product close to a work of art? Try using this product intro inspired by an art canvas.
Select
Minimalist product intro with one solid background color. Change the color to something that complements your brand.
Select
Multiple colored beams give an impression of light speed data transfer. Suitable for introducing tech products.
Or animate your logo
Impress your audiences with our online intro maker.
Suitable for Youtube, Facebook, Instagram, Linkedin and other social media platforms too.
Choose a design and get started with our intro maker online.
Share it with your friends on your social media!
See more designs
No need to start from scratch
OFFEO's commercial maker is designed for businesses and corporations who have an idea of the product or idea they would like to promote. Because of this, we have a wide selection of templates that are built to suit the various advertising needs of your company, such as tv ads, Facebook ad clips, and promotional videos for other websites. Simply pick the template that suits your advertising goal and start customizing it with your business details!
Get Started
Build your commercial in
5 Easy Steps
1 - Login
Log on to your OFFEO account and select "Commercial Maker" from our menu.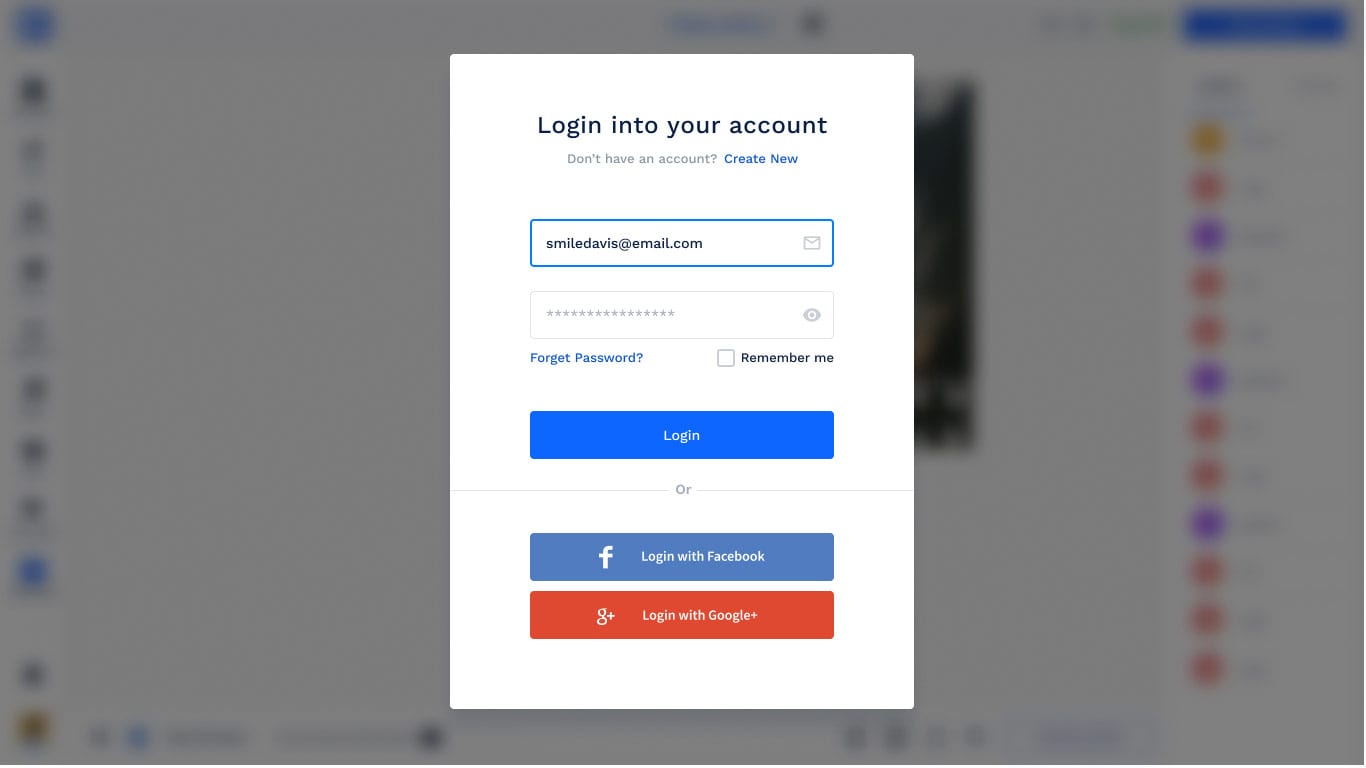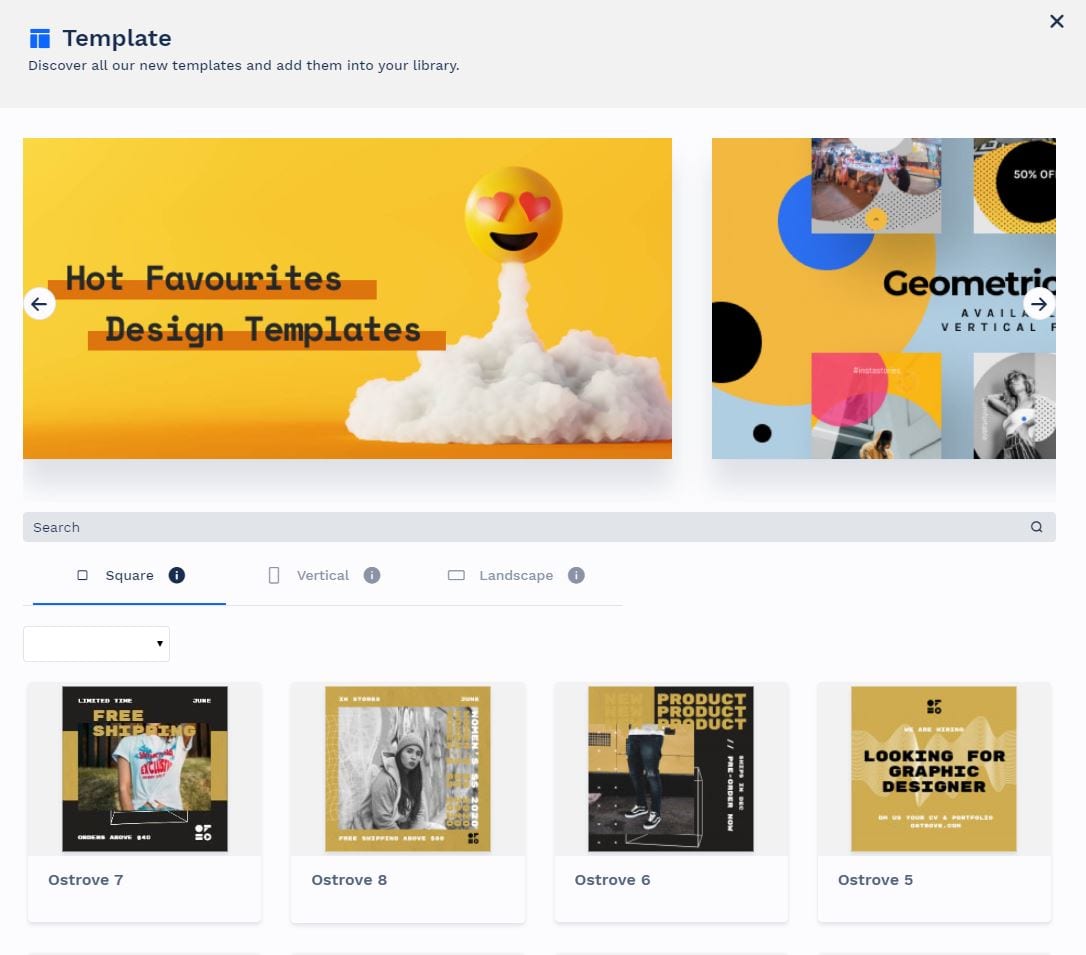 2 - Choose Template
Choose a template according to the type of commercial you want to create.
3 - Customize commercial
Customize your commercial by incorporating your product information, logo, and text.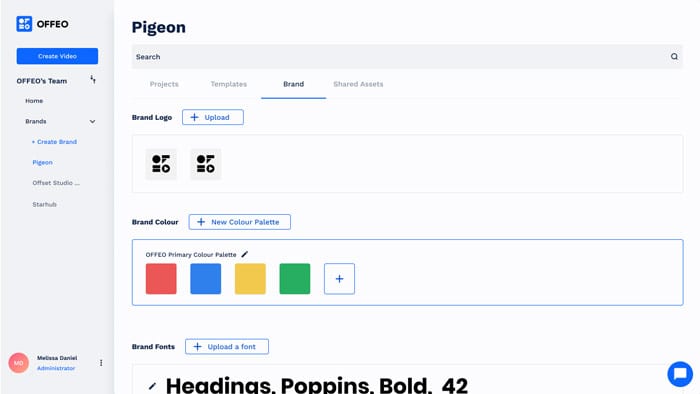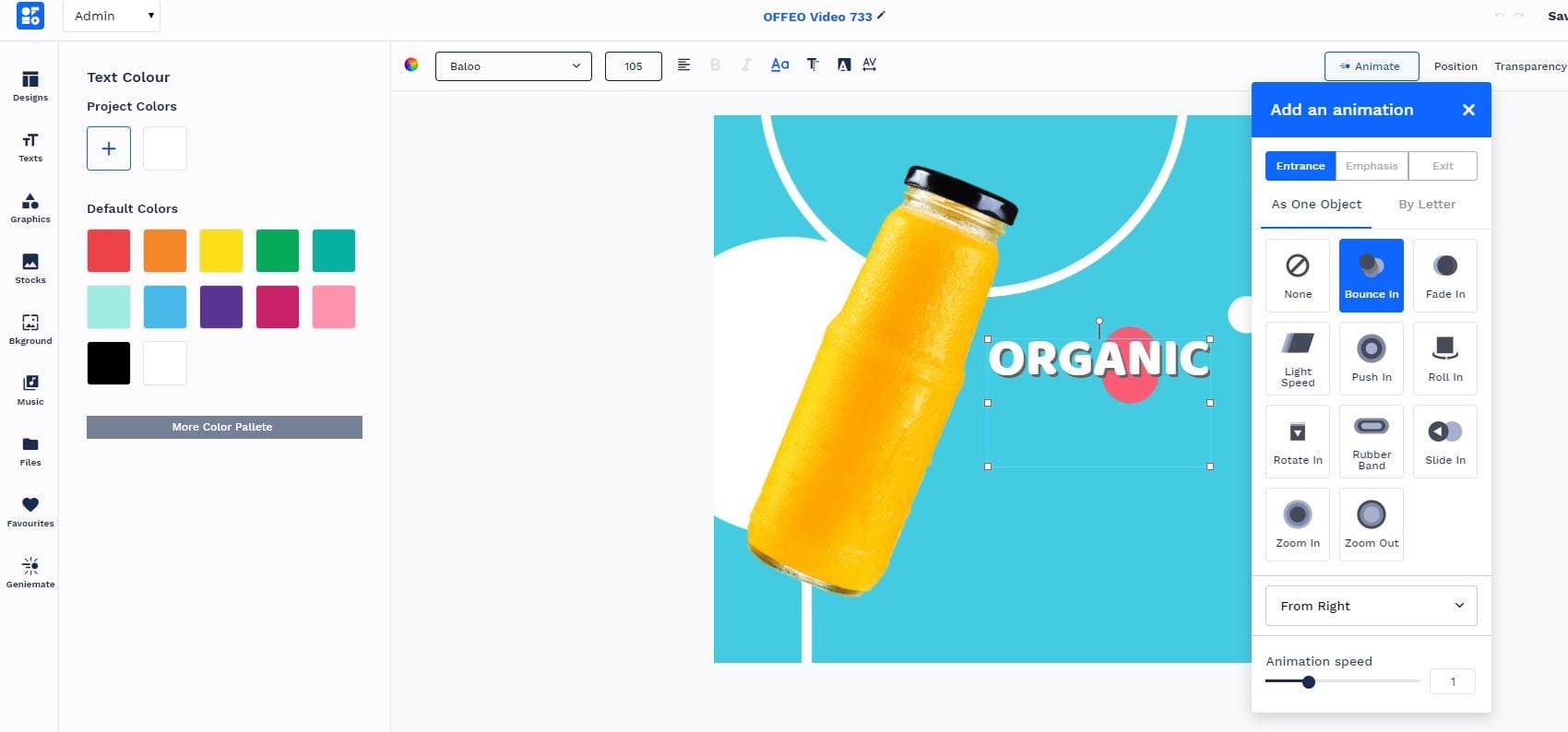 4 - Choose Format
Format your commercial and change the color scheme, length, and music.
5 - Save and Export
Finally, save your changes and let OFFEO curate your commercial for you!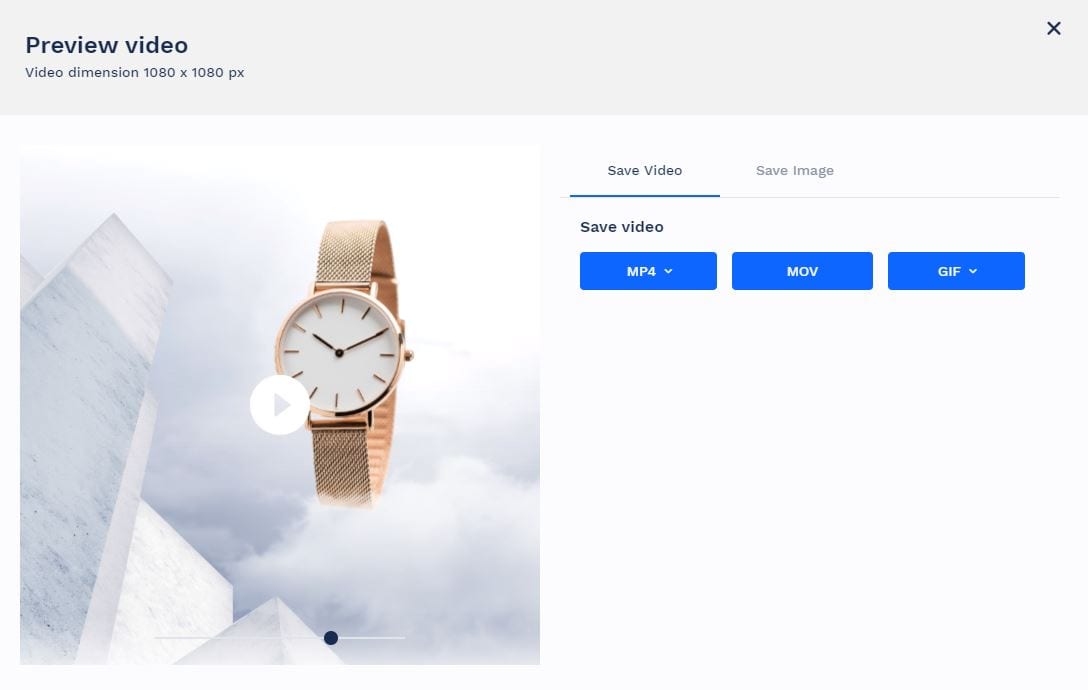 High quality advertisements
Templates are formatted to help you create an ad that will interest your target audience while maintaining your business's professional reputation.
Your OFFEO commercial will have high quality graphics, animation, and text incorporation, and can be created in a matter of minutes!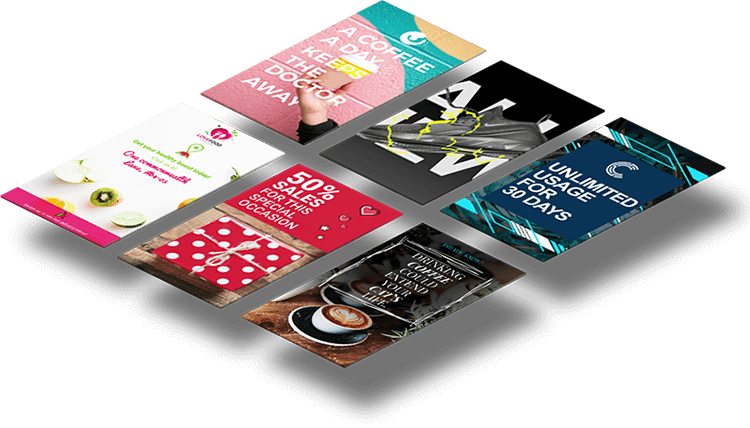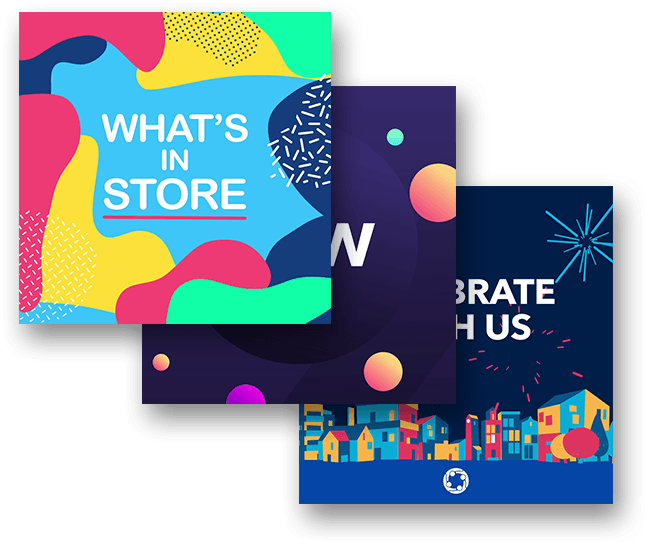 Tailored to your corporate needs
Unlike our online video maker, which has a more casual tone, the animation and editing features all have a business focus, and are formatted to maximize their impact on tv and web business platforms.
While you can share these commercials on facebook and other social media platforms, they are official advertisements that can be displayed on your website and other company communication forums as well.
Customize to fit your business needs
Change the following features to suit your advertising needs:
1 - Update Information
Update the text in your template and add your logo to promote your brand.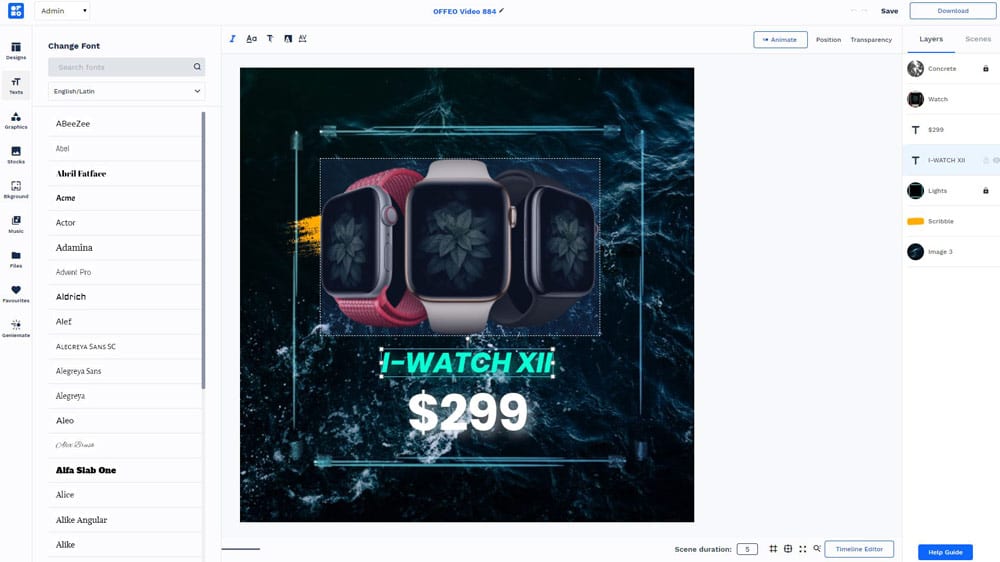 2 - Customize
Change font, color, and sound to align with your business theme and idea.
3 - Add and Enhance
Insert video clips or images that help promote your product or idea.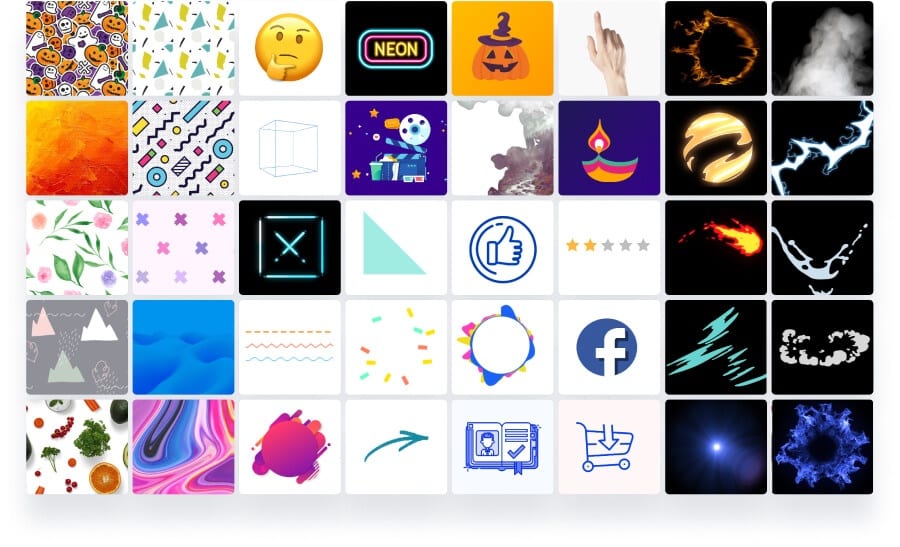 Add a new logo to your commercial
One of the best ways to promote your business is to make some branding changes, and adding a new logo to an advertisement is a great way to do that.
If you'd really like to add an entirely new logo, try using our Logo Animation Maker to create a short, engaging clip of your logo, and insert it into your OFFEO commercial by uploading it to your OFFEO file library.